Our Mission and Education about
(read on to learn about several social justice issues)
Chicago Urban Art Retreat Center (CUARC) seeks to bring people together by offering socially impacting art, positive programs, creative workshops, women retreats and volunteer opportunities that can engage a community. To accomplish this mission, CUARC offers a safe retreat center that encourages artists, individuals young and old, with interests ranging from A to Z, single and in groups, to come and get involved in activities that are healing, creative and productive. CUARC believes that art can be utilized for positive change and artists themselves often inspire.
The events, exhibits, workshops and programs of CUARC are all encompassing and meant to encourage a healthy lifestyle such as learning how to garden or practicing basic meditation techniques, while also simultaneously providing interactive exposure to art that is submitted by under represented cultures and community groups all over Chicago and the world. CUARC is here to encourage the diverse community to come together.
We encourage our volunteers to educate themselves about social justice issues, and what we call the ism's.
We hope our volunteers will not leave it up to some one else to educate them about these important issues, but will go out of their way to read multiple books on these issues, see many plays of the topics, attend seminars & participate in discussions, take classes, and more in order to know as much as possible as these important issues. Further we want them to take the information and educate others so the world will be a better place!
To help in this plan-
Here is a series of articles about various social justice issues, and the ism;'s to be explained so everyone can understand them.
From disability rights activist, Dr. Ayo Maat:
I am the coordinator for the Planning Committee established by Rep. Janice Schakowsky for a Congressional Transit Summit on Paratransit, Wheelchair Taxis and Medicars. We are volunteers, but no less dedicated to accessible transit advocacy.
What else do I need to know? What else I need to know is if you, President Obama, all the persons who have been emailing me 2-4 times daily over the past month, and your candidates will support persons who are disabled and solicit the help of Congress to sponsor with Rep. Schakowsky the Congressional Transit Summit on Paratransit, Wheelchair Taxis and Medicars?
We vote, too, and transportation that is accessible and equitable to fixed route transportation, and does not cause a financial hardship on PWDs and seniors, most of whom have low and fixed income is a basic human and civil right.
Without adequate and affordable transportation, we cannot live independently as full class citizens and residents.
Our Paratransit, wheelchair taxi, and Medicar transportation need fixing ASAP. IMPRUVE brought that point home over 4 years of advocating and receiving empty promises from all except Rep. Jan Schakowsky. We lobbied both houses of Congress, sacrificed time and money traveling, calling, writing letters.
First the war, then government shutdown, now another war and the ebola crisis has consumed so much of the attention of Congress to make our demands seem unimportant or trivial, so that OT is assumed that we can continue to wait or be neglected.
IMPRUVE is the Independent Movement of Paratransit Riders for Unity, Vehicles, Equality. We are part of the NPPMA, the National Paratransit People's Movement Assembly. We are a member of the Alliance for Community Services.
I am a member of Chicago ADAPT, Access Living, and NDLA, the National Disability Leadership Alliance. I support the actions and work of Not Dead Yet, DAWNN (Disabled Americans Want Work Now), Progress Center for Independent Living, Center for Disability Rights in New York, TASH, National Council on Disability, and Just Unity to name a few.
We at IMPRUVE are leading this movement and with the help of disability Congressional Transit Summit on Paratransit, Wheelchair Taxis and Medicars and allies across the nation, WE SHALL NOT BE SILENT.
Please pass this message and the additional thoughts below onto your colleagues and let them know we are not voting in candidates who are not supportive of our transportation rights, disability rights and employment rights.
Due to Congressional cuts to needed programs, we are unable to get our wheelchairs and other medical equipment repaired or new ones delivered. We are paying more for food and healthcare or doing without. Our teeth are rotting or enamel is worn, so we are in pain and misery due to nonexisting or inadequate dental care. We are living in inaccessible housing or nursing homes awaiting more affordable, accessible housing. We do not all get free transportation through Medicaid to medical fitness, rehab centers and other healthcare due to Medicar rules based on ignorance of healthcare needs or Medicaid staff neglecting physician reports on medical necessity.
We do not all have the financial means to pay for wheelchair taxis or Paratransit to get to our appointments, seek employment, go to school and those who do cannot flag a wheelchair taxi on the street or have a long wait even when they call as there are not enough wheelchair taxis on the street. Paratransit costs in Washington can be as high as $7 a trip. In NY and FL $5 a trip or more. Persons in nursing homes only get $30 per month in certain cities to cover transportation, grooming needs such as haircuts and hair styling, cosmetics, incidentals, recreation, etc.
Can you live off of $30 per month, $712, $803? Go without dental and vision care? Live on $15 in food stamps? If you had a wholistic lifestyle before becoming disabled or had to eat organic, nondairy, gluten-free, vegan or other special diets due to allergies, chemical sensitivity, environmental illness, would you be able to eat at a food pantry or carry a food box up stairs or on your wheelchair, walker, with a cane or missing limb or visual impairment? What is left after one has paid for shelter, utilities, phone (despite free govt. phones, in order to use Lifeline devices, one needs a home phone), and transportation? It is a question of individual needs and costs. We are not a one size fits all constituency.
Due to closing of mental health centers and unaffordable private mental health services, our people are being housed in jails or institutions or being shot down in the streets by untrained or scared officers.
And you ask what else do I need to know to contribute to campaign funds of candidates who oppress us or take away our right to live in communities of our choice or weaken laws meant to protect us or cut human services meant to support us to live independently with dignity and achieve health access, employment, well-being and accessible housing?
I NEED TO KNOW IF Congress or your candidates will enforce and protect my rights, be more inclusive of discussing with us at the grassroots appointing officials who are disabled on your Committees and in federal agencies, restore programs that meet my needs and others, and ensure that I and others who want to work or be self- employed have the income to pay bills timely and still have more than enough to contribute to others, including if we so desire, your candidates.
Btw, we do not have any Congressional or DCCC support for our Soular Car Project or Green Paratransit, which would relieve some costs of Paratransit and help the environment and
Are these too much to think about? So are these nonstop emails I get from the DCCC, but I do read most of them. I probably get on social media and in my email inboxes about 400 or more messages per day on the average.
If you made it this far, thank you. Please feel free to respond.
Sincerely
Ayo Maat, Ph.D
CEO/president, IMPRUVE


www.greenthinktankfordisabilitycommunity.blogspot.com
Biography - Toni Morrison
Toni Morrison has been called "black America's best novelist," and her incredible string of imaginative contemporary classics would suggest that she is actually one of America's best novelists regardless of race. Be that as it may, it is indeed difficult to disconnect Morrison's work from racial issues, as they lie at the heart of her most enduring novels.
Growing up in Lorain, Ohio, a milieu Jet magazine described as "mixed and sometimes hostile," Morrison experienced racism firsthand. (When she was still a toddler, her home was set on fire with her family inside.) Yet, her father instilled in her a great sense of dignity, a cultural pride that would permeate her writing. She distinguished herself in school, graduating from Howard and Cornell Universities with bachelor's and master's degrees in English; in addition to her career as a writer, she has taught at several colleges and universities, lectured widely, and worked in publishing.
Morrison made her literary debut in 1970 with The Bluest Eye, the story of a lonely 11-year-old black girl who prays that God will turn her eyes blue, in the naïve belief that this transformation will change her miserable life. As the tale unfolds, her life does change, but in ways almost too tragic and devastating to contemplate. On its publication, the book received mixed reviews; but John Leonard of The New York Times recognized the brilliance of Morrison's writing, describing her prose as "...so precise, so faithful to speech and so charged with pain and wonder that the novel becomes poetry."
Over time, Morrison's talent became self-evident, and her reputation grew with each successive book. Her second novel, Sula, was nominated for a National Book Award; her third, 1977's Song of Solomon, established her as a true literary force. Shot through with the mythology and African-American folklore that informed Morrison's childhood in Ohio, this contemporary folktale is notable for its blending of supernatural and realistic elements. It was reviewed rapturously and went on win a National Book Critics Circle Award.
The culmination of Morrison's storytelling skills, and the book most often considered her masterpiece, is Beloved. Published in 1987 and inspired by an incident from history, this post-Civil War ghost story tells the story of Sethe, a former runaway slave who murdered her baby daughter rather than condemn her to a life of slavery. Now, 18 years later, Sethe and her family are haunted by the spirit of the dead child. Heartbreaking and harrowing, Belovedgrapples with mythic themes of love and loss, family and freedom, grief and guilt, while excavating the tragic, shameful legacy of slavery. The novel so moved Morrison's literary peers that 48 of them signed an open letter published in The New York Times, demanding that she be recognized for this towering achievement. The book went on to win the Pulitzer Prize; and in 2006, it was selected by The New York Times as the single best work of American fiction published in the last 25 years.
In addition to her extraordinary novels, Morrison has also written a play, short stories, a children's book, and copious nonfiction, including essays, reviews, and literary and social criticism. While she has made her name by addressing important African-American themes, her narrative power and epic sweep have won her a wide and diverse audience. She cannot be dismissed as a "black writer" any more than we can shoehorn Faulkner's fiction into "southern literature." Fittingly, she received the Nobel Prize in 1993; perhaps the true power of her impressive body of work is best summed up in the Swedish Academy's citation, which reads: "To Toni Morrison, who, in novels characterized by visionary force and poetic import, gives life to an essential aspect of American reality."
Good To Know
Chloe Anthony Wofford chose to publish her first novel
 under the name Toni Morrison because she believed that Toni was easier to pronounce than Chloe. Morrison later regretted assuming the nom de plume.
In 1986, the first production of Morrison's sole play Dreaming Emmett was staged. The play was based on the story of Emmett Till, a black teen murdered by racists in 1955.
Morrison's prestigious status is not limited to her revered novels or her multitude of awards. She also holds a chair at Princeton University.
Four Good Reasons For A Man To Hit A Woman
Lately, there has been much discussion about violence against women by the men in their life. Many have said there is never a good reason for a man to strike a woman but I disagree and today I am speaking out! I have six sons and I have taught them what my father taught my brothers and I: there are four good reasons for a man to hit the woman he loves;
1. Fire. If you look over at the woman you love and discover flames have overtaken your girl, you should absolutely knock her to the ground and start rolling her around.
2. Spider. If your princess discovers a spider wandering across her shoulder and with sheer terror in her voice says "GET. IT. Off! You should smack that 8 legged sucker right off of her.
3. Choking. If over dinner she begins to laugh at another one of your amazingly funny stories and in the process, lodges a bit of her steak in her throat, you have my full support to yank her out of her chair, spin her around and start squeezing her beneath her rib-cage until she spits up!
4. Train. If, while enjoying a peaceful, after dinner walk with your lover, you notice she has wandered into the path of a quickly approaching oncoming train, by all means, grab her by her arm and like the strong man you are, yank her backwards aggressively.
Absent the presence of fire, spiders, choking or trains, dad taught us boys there is never, ever, ever, ever, ever a justifiable reason for a man to strike a woman. Period. He said real men don't do it. He then added this important definition about being a 'real man' which I want to share with all men today;
"Real men don't allow other men to hit women either." I call upon my brothers-in-manhood everywhere to join with me in ZERO TOLERANCE for violence against women. Don't hit and don't tolerate hitting. That woman you see getting abused by her "man", at the club or in the parking lot or even, oh let's say, an elevator; intervene. Put yourself between the abuser and the victim. Is that dangerous? Could be. But it's what a real man would do. Always remind yourself when you witness violence on a woman- that is somebody's mother, daughter or sister. 
Just for the record, it IS your business if you decide to make it your business. In the Dunn household, my sons know we consider the safety of other women, our personal business, whether the abuser likes it or not. 
Lastly, a note to the abused women of the world- do not take one more punch, slap or kick from any man. There is NOTHING that makes it okay. Stop making excuses for him. He is a broken man and needs to be repaired before he is worthy of spending another second in your presence. Insist on it.
5 Bad Reasons Women Let Men Hit Them;
1. "He was drunk". So what? He will be drunk again. And although I have personally never been drunk, I know many people who do occasionally get intoxicated- NONE of them hit their women. Your husband or boyfriend is not NORMAL. Stop trying to convince yourself he is.
2. "He's under a lot of stress". Real men deal with stress by hitting the gym, hitting a golf ball or even hitting the buffet. They do NOT hit women. Stress is not a gateway emotion to violence for healthy, normal men.
3. "I deserved it". What???? No. There is nothing you or any woman can do to validate violence against you. Maybe you have done something so bad he leaves you, but violence is not on the list of options for him to choose from when he is upset. NEVER AN OPTION.
4. "His dad abused his mom. It's all he knows." When I hear that statement, it makes me throw up a little in my mouth. So what if he witnessed abuse as a child?? If anything, he knows better than others the hurt and pain that comes from abuse. In life we witness lots of things that are bad but we don't then go integrate them into our own lives. If your man abuses you because he witness abuse, let him go witness therapy. Let him go witness a support group. Let him go witness life alone without you and the children. 
5. "It was only once. He apologized." Statistics say that where there is a "first time", there is a second time. Your response to the "first time" needs to send an incredibly clear message to your "man" that there will be no second time. Send that message so clearly it haunts him. Make a bold statement with action attached. It is the 'action' that will signal the level of your seriousness. That might be calling the police, it might be moving out for a week or two, it might be telling him to leave for a week or require immediate counseling. Your words to him after being hit MUST be followed up with immediate action to reinforce the true level of intolerance you have for violence against yourself.
You might be shocked to learn that someone in your life is an abuser, which means somebody in your life is a victim. Rather than guessing who it might be, just share this article with everyone so it reaches the ones who need to hear it most.
Abusers, be on notice- I'm watching. My sons are watching. And millions of other real men are watching. We WILL defend and protect your wife, your mother and your sister….even from you.
Troy Dunn
 www.fb.com/troythelocator
A Page From Our American Story


The University of Alabama was founded in 1831. For the next 121 years, the school's unwritten "whites only" policy went unchallenged.


That began to change when on September 4, 1952 a pair of young women, Autherine Lucy and Pollie Anne Myers, would begin a long, arduous battle to end segregation at the University of Alabama.


Lucy and Myers met at Miles College in Fairfield, Alabama, where Lucy was earning her bachelor's degree in English. Following their graduation from Miles College, Myers suggested the young women apply to Alabama for graduate school. "I thought she was joking at first, I really did," Lucy told writer E. Culpepper Clark, author of The Schoolhouse Door, chronicling the fight to desegregate the University of Alabama. Myers wasn't kidding.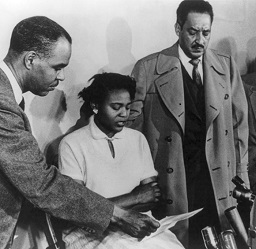 Roy Wilkins in a press conference with
Autherine Lucy and Thurgood Marshall,
director and special counsel for NAACP
Legal Defense and Education Fund.
March 2, 1956. Library of Congress Prints and
Photographs Division Washington, D.C.
The pair sent inquiry letters to the university on September 4, 1952, and on September 13, just nine days later, they each received a letter welcoming them to Alabama.


On September 19, when Lucy and Myers submitted applications that indicated their race, admissions officials quickly changed their minds. The next day, September 20, 1952, the Dean of Admissions told the women a mistake had been made and the pair was turned away.


As news of Alabama's actions spread throughout the black community, Arthur Shores and Thurgood Marshall, two of the most prominent African American civil rights lawyers in the nation, immediately went to work on behalf of Lucy and Myers. Shores first wrote to the university president, John Gallalee, and asked for the women to be reinstated. Gallalee refused.


So, as September 1952 came to an end, Marshall and Shores launched what would become a three-year legal effort — Lucy and Myers vs. University of Alabama.
However, a year before the Lucy and Myers court hearing, one of the most significant events in American history took place. On May 17, 1954, the United States Supreme Court issued its landmark ruling in the case of Brown v. The Board of Education of Topeka. The Court unanimously declared segregation illegal. The policy of "separate but equal" was cast aside.


On June 28, 1955, just 13 months after the Brown decision, U.S. District Judge Harlan Grooms heard Myers and Lucy's case against the University of Alabama. He listened to arguments from both sides that day; 24 hours later, Grooms ruled in favor of the young women.


Finally, three years after Autherine Lucy and Pollie Anne Myers had been denied admission into the university, there appeared to be a light at the end of the tunnel for the pair. That was far from the case.


Hoping to discredit the young women, Alabama had hired private investigators to dig into their backgrounds. Shortly after Groom's ruling the school discovered that Myers had been pregnant and unwed at the time she applied. A violation of the school's moral codes, Myers was disqualified from admission.


Now Lucy faced walking onto the all-white campus alone. Grudgingly admitted into the school — she was denied dining and dormitory privileges — Lucy stepped onto the campus on February 3, 1956, nearly four years after she had been turned away.


There were no incidents during her first two days of classes. However, that changed on Monday, February 6. Students mobbed her, initially shouting hate-filled epithets. Lucy had to be driven by university officials to her next class at the Education Library building, all the while being bombarded with rotten eggs.


Once there, Lucy locked herself in a room and prayed, she said later, for strength, fearing she was going to die at the hands of the throng. Finally Denny Chimes arrived to take her home. The mob quickly turned on him. With the horde distracted, Lucy was secreted to a patrol car and taken safely away from the campus. Later that night, the university's Board of Trustees voted to remove Lucy, claiming it was for her own protection.


The event made news worldwide. It was largely felt that local police had simply let the mob rampage. Attorneys Shores and Marshall filed a complaint saying the university had been complicit in permitting the crowd to intimidate and threaten Lucy. The complaint was a tactical mistake.


Unable to demonstrate the school played a role in the mob action, Marshall and Shore withdrew the complaint but not before it had gone public. That allowed the university to accuse Lucy of defaming the school and its administration. This was legal grounds for her expulsion. For all intents and purposes, Alabama had won.


While Lucy felt defeated, Marshall, who would become the first African American Supreme Court Justice in 1967, thought differently. In a letter to Lucy he said:


"Whatever happens in the future, remember for all concerned, that your contribution has been made toward equal justice for all Americans and that you have done everything in your power to bring this about."


Seven years later, Lucy's battle for equal justice finally bore fruit. In June 1963, Vivian Malone and James Hood became the first African Americans to enroll and become full-time students of the University of Alabama. Malone, who entered as a junior, received her bachelor's degree in Business Management in 1965.


Thirty-two years after Autherine Lucy was expelled from Alabama she was asked to return and talk to a history class at the university. Shortly afterward, a pair of faculty members implored the university to reverse Lucy's expulsion. Alabama did just that, sending Lucy a letter in April 1988 inviting her to return.


In 1989, Lucy returned to the university to begin her master's degree in elementary education — the same year her daughter Grazia started her undergraduate studies. In 1992, mother and daughter attended commencement together to receive their degrees. Autherine Lucy was given a standing ovation when she walked across the stage.


Today a $25,000 endowed scholarship at Alabama bears Autherine Lucy's name. When her portrait was installed at the university in 1992, it was evident her courage and sense of justice had helped change American society.


All the best,

Lonnie Bunch
Director


Windy City Times article on Transgender Status
Christie and Rob are the proud parents of Elexa. The family lives in Kalamazoo, Mich. When she was around 16 months old, Christie and Rob noticed that Elexa preferred the colors pink and purple. She also liked to play dress up and found joy in all things sparkly. Last summer—at the age of six— she told her parents that she wanted to marry a man and "be a bride."
About 180 miles away in Aurora, Ill., 14-year-old Nicole is the daughter of Veronica and George Caballero. Nicole always envied her older sister Alicia. They were best friends and played together constantly, imitating characters they saw on TV shows like Hannah Montana. Nicole was in her element during those games. When she was six, she told her sister a secret. Nicole wished and prayed that she would wake up in a girl's body.
Donna and her husband David live 24 minutes away from the Caballeros in Lisle, Ill. Their child Ryan is seven years old and has an older brother. At the age of two—during role-playing games together—Ryan always wanted to be the girl. When Donna brought out some of her childhood Barbie dolls that she kept in a closet for those times her nieces would visit, Ryan wouldn't let her put them away.
All three families are participants at Lurie Children's Hospital's Gender & Sex Development Program. It provides help for kids in need of Gender Development Services ( usually from age 4 to 24 ) and those children born with Disorders of Sex Development ( DSD )—formerly known as intersex—who can be as young as newborns and as old as 24.
Within the Gender Development Clinic, Elexa, Nicole, Ryan and their parents have found an oasis of medical consultation and mental health assistance from some of the finest pediatric and psychological service providers in the country. There are safe-space playgroups where the children can interact outside of their natal gender and—for their parents—the opportunity to meet, learn from one another and find commonalities and support.
The clinic exists as a guide for children and their families. It does not provide definitive answers to every question they have about gender; rather it makes information available to help them discover those answers for themselves. That information also helps a family and the child determine the healthiest path to go down. Should the families request it, the program offers medical intervention for the children through courses of puberty-delaying medication and then cross-sex hormones all under the exacting care of an endocrinologist. Meanwhile, the clinic conducts extensive research into gender non-conforming youth from pediatric age through adolescence.
In 2010, the National Center for Transgender Equality and the National Gay and Lesbian Task Force released a study culled from a 70-question survey of more than 7,000 transgender participants. "Access to healthcare is a fundamental human right that is regularly denied to transgender and gender non-conforming people," the study began. It added that they "frequently experience discrimination when accessing healthcare, from disrespect and harassment to violence and outright denial of service."
Among its key findings: Twenty-eight percent postponed medical care when sick or injured due to discrimination, 19 percent were refused service completely, 28 percent were subjected to harassment in medical settings, 2 percent were victims of violence in doctor's offices, and 50 percent had to teach their own medical providers about transgender care.
A full quarter of respondents said they misused drugs or alcohol as coping mechanisms against discrimination, while 41 percent said that they had attempted suicide during their lifetimes.
Had an impassioned pediatrician named Rob Garofalo not become, as he termed it—"a dog with a bone" about establishing a Gender & Sex Development program in Chicago—Elexa, Nicole and Ryan might have become a tragic statistic as they grew up. Garofalo and his team at Lurie thus view the Gender & Sex Development Program as an essential and sometimes lifesaving resource that will help a gender non-conforming child or adolescent and their parents find a pathway through society rather than being beaten down by its hopelessly narrow view of the gender binary—little boys wear blue and play with tanks while little girls wear pink and play with dolls.
"When you come out of the womb, we try to put people in boxes," Garofalo said. "It's a blue box or a pink box. You either do boy things or you do girl things. We live in this world that is very dichotomous in its gender orientation. Gender is not always that easily defined. For some people it will always be fluid and somewhere in the middle."
Garofalo, a gay man, is the division head of Adolescent Medicine at Lurie and an Associate Professor of Pediatrics at Northwestern University. He co-directs the Gender & Sex Development Program—an idea he nurtured from a career spent working with adolescent transgender women who were either exposed to or at risk of acquiring HIV. "It's always been difficult for me to see the transgender community viewed only within the public health prism of HIV," he said. "I always felt like it was a very narrow perspective."
Garofalo read a 2011 paper authored by Dr. Norman P. Spack, the co-director of the Disorders of Sexual Development and Gender Management Service ( GeMS ) clinic in Boston. Garofalo sent the paper to a local philanthropist arguing that Chicago was in need of a clinic of its own.
"I said that the transgender community was a rare population that had been both underserved and understudied," Garofalo recalled. "I mean—even within our hospital which has been hugely supportive—this wasn't an issue or a population that was really understood. There had to be an education process for Lurie to get why this was important."
It was a process Garofalo took on with vehemence and a passion that was not to be swayed under any circumstances. "This meant something to me," he said. "I was going to make this happen by hook or by crook."
Ultimately, his determination, advocacy and argument won over the hospital and the philanthropist who gave Garofalo the funds needed for a three-year start-up plan. Garofalo had been working with a number of families before he secured the funding but—by the summer of 2013—the clinic was well underway and operating under a gender-affirming model. Today there are 80 active participants and their families who have found the program either through their own research or via referrals. They are partnered with a multi-disciplinary team of specialists who can provide them with a complete picture and guide to everything the transgender, gender queer, non-conforming, questioning or DSD child or adolescent needs. They include two urologists, three pediatricians, two endocrinologists, a pediatric psychologist, a child and adolescent psychiatrist, a clinical psychologist, an ethicist and two surgical specialists.
Although they are based at Lurie facilities in different parts of the city, the entire team remains in constant communication and meets one day a week for academic research. Every other Tuesday, they gather for a multi-disciplinary clinic to focus on individual cases and assess a participants needs.
Dr. Lisa Simons is a pediatrician and specialist in adolescent medicine. She is a fairly new addition to the team having completed a fellowship in Adolescent Medicine at Children's Hospital of Los Angeles and training at the facility's Center for Transyouth Health and Development.
"During our meetings we talk about new patients who are coming to the clinic and take the time to review everyone involved to make sure that they're getting the lab testing that they need. We also make sure they aren't late in their visits," Simons said. "The meetings provide an opportunity to discuss situations or patients that may be more challenging. It's a completely collaborative treatment plan, so the more information we have, the better."
The first point of contact for any family interested in the Gender & Sex Development Program is usually a phone call from the parents to Program Coordinator Jennifer Leininger. She ensures an open dialogue between the program and its participants. Among her many tasks, she coordinates all appointments with the team members, manages staff meetings, organizes the youth play-sessions and parent group interactions and even goes into the schools of participants to educate staff and administrators on transgender and gender non-conforming issues. Leininger used to work with the Broadway Youth Center as well as with Garofalo at Lurie as a research and administrative assistant. Today, she said she views her job as an extraordinary opportunity to leverage an idealism and experience that began in college.
"Every call I get is different," Leininger said. "Sometimes people want to hear more about us before they start sharing their story. Others call with a huge urgency to share what they're going through. Families are worried that—when they call—they're going to be pigeonholed or put on a certain path. We're not trying to pathologize anybody. We just want to be sure that we are offering all the support we can and give the families and children what they need."
Leininger makes a first appointment with a prospective family. "The first half hour they will fill out a mental health assessment so our psychologists can get a better picture of who they will be seeing in clinic and what their needs are," she said. Leininger then helps determine who the family will be meeting with—usually one of the psychologists and one of the attending physicians. She runs through a timeline with the family, outlines community and family support resources and asks a lot of questions all while maintaining a relaxed, warm and safe atmosphere.
"We need to determine if a family is looking for puberty blockers, cross-sex hormones, social support, information or a combination of all of those things," Leininger said. "Typically they're just looking for a team who can help them navigate an extremely complicated world, especially in the way that our society is structured in terms of gender."
A meeting with a psychologist helps young participants and their parents explore their gender identity in a structured way. "Mental health care has been deemphasized and made the bogeyman around gender," Garofalo said. "We really try to encourage young people to access mental healthcare appropriately. Even if it's not to just talk about their gender identity, I think the process of transitioning brings up a lot of other issues. We don't make it mandatory but we reintroduce it as part of the holistic care approach that we have for these kids."
The mental-health goal is not to prove that the child is transgender or gender non-conforming, but to address both the child's and the family's needs and feelings. Head Child and Adolescent Psychiatrist Scott Leibowitz, MD, said he views himself as a detective who seeks and draws out a child's strengths. He trained in New York and eventually became a fellow at Boston Children's Hospital during the evolution of GeMS program. Garofalo recruited Leibowitz, who joined the team in October 2013.
Leibowitz said he mainly sees children coming into the Gender Development Clinic. His participants cross the developmental spectrum—from ages as young as four through prepubescent, adolescents, mid-adolescents and young adults. He stated he believes that the transgender population is reaching a crossroads similar to one successfully overcome by the LGB community in 1973 "when homosexuality was depathologized. Now we're at a point where it's recognized that being transgender is not a pathology. As a field, we're starting to understand and study the needs of the population. There are aspects of gender identity that have been dormant in a given child or adolescent. My team is here to help the child explore who they are in a healthy way and affirm their identity no matter what external pressures might exist."
His office cabinets contain toys like Barbie dolls, wands and puppets for the prepubescent children. Older kids can engage in art projects and board games like Connect Four in order to help them relax. "If kids can turn their feelings into a game, it's a really helpful way of getting them to open up," Leibowitz said.
In order to help break gender binaries, Leibowitz also has a selection of magnetic books that allow the child to dress a girl in boy's clothes and vice versa. An 8-year-old trans girl created a "dress diary"—an astonishing series of sketches that equated a dress designed by the girl to the way she was feeling. "I recognized that this kid had difficulties opening up," Leibowitz noted. "The minute you bring it to an area that the kid feels good and confident in—like drawing a dress—that's how you engage a kid in treatment and that's how you get them to break down their own boundaries about themselves and their identities."
Leibowitz said that the Gender & Sex Development Program is not purely clinical. "We're not just serving the people we see face-to-face but through innovation, research and collaborating with clinics on a national and international level, we're able to promote scientific understanding."
His colleague, psychologist Dr. Marco Hidalgo, Ph.D., plays a hybrid role in the program—therapy as well as assessment and research. He said he sees parent's reactions, particularly in the youngest age group, ranging from curiosity as to what is happening with their child to nervousness. "They're noticing gender non-conformity and that is alarming to them," he said. "Or their friends and family or spiritual communities are making it tough for them."
Hidalgo said that the gender non-conformity or gender variance he sees in children is not simply a phase and that part of his job is to understand how the family comprehends gender roles and expectations. "For a family that is quite rigid in their expectations, their threshold of what's considered non-conforming is going to be much lower than those who are a little more flexible," he explained. "As best as possible, we try to encourage them to learn more about gender variance and—from some of the research—what often happens to children who aren't supported."
However, he acknowledged that the term "gender non-conforming" is a label that can feel very both clinical and deterministic. "It can feel very much like a child is not meeting society's expectations," Hidalgo said. "So the balance is acknowledging that these expectations in society make it tough for people who don't fit within them. If we don't acknowledge that, then we can't understand how resilient these young people are in having to overcome these challenges"
He added that a child's gender expression can happen at ages as young as 2. "I've heard a very young natal male say 'I feel like I'm a girl' and some who have quite a bit more conviction and say 'I am a little girl. I'm not who my parents think I am.'"
Part of Hidalgo's job is to encourage empathy from those parents. "I try to help a parent to feel what it's like to be in the shoes of their child," he said. "What I'll often use as an example is something that we all experience when we put on a piece of clothing and it doesn't feel right. Or it doesn't compliment who we are or our body just doesn't feel like it wants to be wearing that clothing today. It's uncomfortable and we change it."
Within even the most affirming of parents who come to the clinic there is an element of grief at a perceived loss of the boy or girl they knew. "They've said to me 'we were careful, we chose our child's name because it meant something and that name is now gone'," Hidalgo recalled. "There is a part of the family history that has changed."
Hidalgo said that the program's providers often work with families to understand that—although there is a gender binary in western culture that can't be ignored—there is also a great deal of diversity such as kids who are non-binary or gender queer. "The flavor of fear that I've picked up so far from parents are those who are not ignorant to the kinds of discrimination that people who do not fit within a nice box of gender expression go through," he said. "They want to be supportive but they fear for their child's safety."
"We have parents who disagree about what should be done," Garofalo added. "That happens a lot. They are at odds as how to care for their children. The mom may be very supportive of a child's transition but the father wants us to do nothing. We've gotten as far as one parent threatening to sue us if we medically intervene. I find that really sad for the child and for the family. I mean I really feel for these parents. There are these right wing people whose opinions come from a place that isn't particularly good, but most of these parents—whether they're affirming or not affirming—they're hearts are in the right place."
Although society has grown in small steps to accept and provide more resources for transgender people, there is still an extremely long way to go. Hidalgo's cases are living proof. "Unfortunately, for as much wonderful resilience and amazing strength that families and young people bring to the clinic, there's also a lot of adversity," he said. "A lot of adolescents I see have histories of self injury, suicidality, depression and anxiety. I would say—from what we know in research—that early child experiences that were non-affirming and rejected by family members, therapists or spiritual leaders have taken a toll in some cases."
If a child is having trouble in school either with fellow students or administrators, the Gender Development Clinic engages its partnership with the Illinois Safe Schools Alliance. They and Leininger provide a professional development program for the school in question that stresses the importance of supporting trans and gender non-conforming children. "It can be challenging for people who have more rigid ideas of gender," Leininger said. "We'll talk about how gender as a social construct has shifted over the years."
Simons added that one of the biggest jobs for the team is to explain to parents, families, and schools the meaning and differences found in gender expression, gender roles and gender identity. "Gender expression and gender roles are certainly culturally based and impacted by society," she said. "But gender identity—how one feels on the inside— is not impacted by society. It's internal and a part of who that person is."
"For adults it's intertwined," Leininger explained. "People worry when we talk about gender identity that we're also going to be talking about sexual orientation and that's really not the case."
Leininger encourages the school to adopt recommendations that include trying not to segregate by gender, the use of preferred gender pronouns, treating the child as their gender identity dictates and having inclusive dress codes. "Schools that bring us in have either been approached by a parent or see a need," she said. "So these are all voluntary professional development sessions. At the end of the day, I'm not looking to change political beliefs or even minds, but I am trying to make sure that everyone is on the same page that we're all here to support children."
Dr. Travis Gayles, Ph.D., a pediatrician and research fellow in adolescent medicine, shares the same office with Simons at the Gender Development Clinic. Gayles says there have been some positive outcomes for participants he has seen.
"I can think of one person who was fortunate to be on puberty blockers," he said. "But it wasn't until he started testosterone that he felt like 'this is real.' Being able to be there for his first shot was pretty awesome. I watched this usually quiet child get very emotional. To watch the parents see the change in their children in terms of a feeling of confidence and becoming who they truly are, to see that excitement was amazing."
In some cases, older children and adolescents want to see medical intervention begin right away. However—before puberty blockers or cross sex hormones are administered—baseline lab work and a bone scan are completed in order to get a sense of where the child is in terms of pubertal development and hormone levels. "We use that time to have a very frank conversation with the child that hormones don't complete a transition," Gayles said. "We emphasize the other aspects of a transition such as different gender pronouns, a change of name and presenting at school. We get kids to take their dreams about their future and integrate that with realistic expectations about their new life."
Simons said that she hopes the clinic will eventually grow to include sexual reassignment surgery ( SRS ) services. "Certainly it's something that some adolescents ask about," she said. "So we'd always prefer not to have to refer patients to California or Philadelphia. It would be much nicer if we could keep them within this area and have close follow up here. But we need to make sure that we get people who can provide good and safe results."
Gayles is currently studying the affects of victimization and violence of young transgender women via a quantitative survey and a qualitative interview. "One of the consistent themes I've seen so far is that trans kids who seem to have more familial support were still exposed to bullying and victimization but weren't as bothered by it," he noted.
"Without any treatment or support, the risk of drug use, sexual risk behaviors, suicidality and depression is much higher," Simons said.
"It's very easy to marginalize a group at a community level," Gayles added. "It's a very different thing when you have an institution like Lurie that is providing support. It takes the issue mainstream and forces the rest of society to take notice."
"Visibility needs to be there before you can hope to change stigma on a community or national level," Simons agreed. "I met a family whose 16-year-old had recently disclosed gender identity. The parents were in shock and they said something that I hear a lot: 'why can't my child just be gay?' They were supportive parents who had seen so much positive change in society towards being gay but had not seen anything happening in the trans world."
One of Gayles' most rewarding memories at the clinic so far was to watch the evolution of the play and social groups on offer to kids and parents. "The first time we had a family group, the parents and the kids were in the same room," he remembered. "Then at one point, one of the kids was like 'we should go to the other room and have our space.' They all got up and left and it was beautiful to watch because some of those kids had never had an opportunity to meet anyone like them. They had always been 'otherized'. It was nice to see the sense of relief on their faces to not have to be 'the other.' They could be in a room with someone just like them."
During the play and social groups, mental health providers are on call but generally remain out of the space in an aim to keep the groups from becoming overly therapeutic. They are completely organic and allow families and kids to take ownership of informally supporting each other. Future goals include adding a pycho-educational component, particularly for the parents. The mental health team would talk to them about warning signs of behavioral or emotional distress to look for during developmental periods—such as when attending middle school.
Many young transgender people who are not as fortunate—who remain isolated or unaware of the services provided by the clinic—will often purchase hormones online and engage in courses of self-medication that are life-threatening. Dr. Courtney Finlayson, MD, is one of two endocrinologists for the Gender & Sex Development Program. Another former staff member of the GeMS clinic, she has been on Garofalo's team since its inception. All the puberty blockers and cross sex hormones she administers are carefully controlled and their effects on participants are rigorously monitored.
"One of the main things to be concerned about with excessive testosterone use is the risk of polycythemia which is an increased hemoglobin level," Finlayson said. "This puts someone at a greater risk for stroke. We can also see liver problems and a higher risk of diabetes. For estrogen, one of our main concerns is a risk of blood clots. If someone has a family history of blood clots we would be particularly concerned about that. It can also cause liver damage, increase cholesterol and can lead to tumors in the pituitary gland."
On average, a girl begins puberty at the age of 10, and a boy between 11 and 12. If a child and family decide to go ahead with puberty blockers, Finlayson administers one of two medications—leuprolide acetate or histrelin. The former is an intramuscular injection given once a month or every three months. Histrelin is an implant placed under the skin of the upper arm that releases medication over the course of a year. "They stop the pituitary gland in the brain from producing the hormones LH and FSH that tell either the testicles or the ovaries to produce testosterone and estrogen," Finlayson explained. "So basically you stop puberty from the top; from the brain."
Although these blockers could give an uncertain prepubescent child added time to consider whether they want to receive cross-sex hormones, there is still a limit on how long they can be used to delay the process. "At some point, any child will need exposure to sex steroids to accrue proper bone density," Finlayson said. "If the medicines are given too long, the child is at risk for osteoporosis. One of my concerns about using the puberty blockers for too long is the impact on bone health."
Neither drug has been approved in the United States for use with the transgender population, thus families must understand it is an off-label use of the medications. This has already led to problems with insurance companies. "It is only approved for children who've started puberty early," Finlayson explained. "These are very expensive medications. The cost is in the $15,000-30,000 per year range. This is prohibitive for most people if they have to pay out of pocket which is a huge problem."
Finlayson may have found an answer in a form of the histrelin implant called Vantas. "It is approved for use in men with advanced prostate cancer," she said. "It delivers a little less medication but the purpose is still the same, it works the same way but is substantially cheaper."
The clinic has used philanthropic funds to help families cover the cost of medications when insurance companies have denied them. "We're working on developing ways to support folks who are uninsured or underinsured," Leininger said. "We have funds set aside especially for that. We don't want to turn anyone away."
Meanwhile, Finlayson said she thinks the march to FDA approval for use of these medications on transgender children will be tricky but some progress is being made. While some members of the general public argue against such intervention as an interference in nature, Finlayson said she sees it differently. "I think it's very hard for anybody who has not met a child who is gender non-conforming to conceive the anguish and the conviction that the child has in knowing they have been born into the wrong body," she said. "For me the most compelling experience was seeing and meeting the children. It's not fair for them to be forced to feel miserable enough to inflict self injuries, or attempt suicide. This is a population that needs our help."
In its mission to provide that help, one of the primary aims of the Gender & Sex Development Program is medical research.
"When people ask me, how common this is?" Leibowitz said. "The real answer is we don't really know. There aren't good studies. So a clinic like this gives us more information about the scope of how common gender non-conforming behavior is."
"I really hope that, five years from now, we're a really good educational resource for other places around the country so that they too can do this work," Garofalo said. "I say this all the time to families that I hope—before I die—I can sit in front of them and say 'this is what you should do, because we've done all these studies and accumulated all this evidence that suggests that this is the right path.' We don't have that now. We are forging those paths with families but we need to begin collecting data in terms of beginning to fill the research gaps."
Garofalo has not focused such research on determining a cause for gender non-conformity. "I can see that being misappropriated and used against the community," he said. "Our initial research is really looking at appropriate treatment paradigms for children and parents such as the role of mental health counseling and the support systems families need to provide the best environment they can for their children. Our outcomes research is focused on getting some information on the various interventions for these young people."
Meanwhile, Garofalo continues to build his team in order to meet a growing demand. "I didn't anticipate that we would grow as fast as we did," he admitted. "I was a little overwhelmed by how much of a need there was out there. I feel like what our program has tried to do the most of in the past year is to meet the demand in a way that is comprehensive and thoughtful. We're going to keep adding and changing because the community will continue to have different needs from us. We are still learning but it's been a real honor to do this work."
Lurie is the location of one of the three days of the May 2-5 LGBTQ Homeless Youth 2014 Summit that Windy City Times is hosting. See chicagosummit.lgbthomelessness.com/ for details. The event will be live tweeted on WindyCityTimes1 and other Twitter accounts with the hashtag #DreamIt2014 .
People of Color…Prison Systems
According to a new study by University of California at Berkeley researcher Christopher Petrella, people of color who are sentenced to prison are more likely than their white counterparts to serve their time in private institutions. Katie Rose Quandt points out at Mother Jones that those private prisons have higher levels of violence and recidivism (PDF) and provide less sufficient health care and educational programming than equivalent public facilities.
In Petrella's study, age and race work in a very specific way when it comes to private prisons. From Bill Moyers:
Why would African American and Latino prisoners be cheaper to incarcerate than whites? Because older prisoners are significantly more expensive than younger ones. "Based on historical sentencing patterns, if you are a prisoner today, and you are over 50 years old, there is a greater likelihood that you are white," Petrella explained to BillMoyers.com. "If you are under 50 years old — particularly if you're closer to 30 years old — you're more likely to be a person of color." He cited a 2012 report by the ACLU which found that it costs $34,135 per year to house a non-geriatric prisoner, compared with $68,270 for a prisoner age 50 or older.
Here's what that looks like:
The Neglected Heroines of 'César Chávez'
Dolores Huerta and unidentified women at an open-air mass for striking farm workers during the Grape Strike, Delano, California, 1966.Photo: Walter P. Reuther Library
Today would have been the late Mexican American labor leader César Chávez's 87th birthday, and over the weekend the biopic "César Chávez: An American Hero" premiered nationwide. Directed by Diego Luna, the film stars Michael Peña in the title role, America Ferrera as his wife Helen, Rosario Dawson as union organizer Dolores Huerta, and John Malkovich as a grape grower loathe to negotiating with his employees.
Some have argued that the film indulges in hero worship and elides Chávez's personal flaws that hindered the United Farm Workers union's lasting success. Yet this truth lies outside the scope of the film, which focuses on the union's beginnings in the 1960s and Chávez's rise to international recognition. What the film does not indulge in, but should, are the stories of the women beside the man. In a myriad of ways, it was women who built the farmworker movement around Chávez, sustained it, and continue to lead its modern incarnation today.
Despite being its main female characters, neither Dawson, nor Ferrera has a dramatic entrance in the film or delivers powerful dialogue, save for the depiction of Helen Chávez's arrest for shouting the prohibited Spanish term "Huelga!" (Strike!) on a picket line. The two women cross each other in scenes, sometimes exchanging a reassuring look or touch. In reality, their lives converged and diverged in interesting ways and shed light on the diversity of the Latina experience.
Though they had different upbringings, both women began working to empower Mexican-American communities as young adults. Born in Brawley, Calif., in 1928 to Mexican migrant parents, Helen Fabela began working in the fields at the age of 7. She met César in high school and married him soon after. While the two were living in San Jose, it was she who convinced César to join the grassroots Community Service Organization (CSO) led by Fred Ross. Through that leadership experience, César saw organizing farmworkers as his next calling. Helen was equally committed to civil rights and volunteered extensively for the CSO, handling administrative duties, registering voters and helping migrants obtain their citizenship.
Born only two years after Helen in Dawson, N.M., Dolores (Fernandez) Huerta experienced a more middle class adolescence and graduated from community college, a rare accomplishment for Mexican-American women in the 1950s. When a CSO chapter was founded in Stockton in 1955, Huerta registered voters, taught citizenship classes, and eventually became a paid legislative advocate for the organization in the state capitol. Rising in the organizational ranks, she met Chávez and eventually resigned from the CSO with him when the organization chose not to prioritize farmworker issues. Always flanking and advising César, Helen and Dolores had tremendous influence over him and the direction of their fledgling union.
A striking difference between the two women, however, was their respective approaches to motherhood. Both women had several children—Helen eight, Dolores 11—but while Chávez chose to make the home her focus, Huerta often left her children in the care of others for long periods of time while she directed strikes and boycotts in California and New York. This personal choice was often criticized—a common experience of other women activists throughout history who balanced politics with family—as was her forceful style at the negotiating table, which overturned white male growers' racialized and gendered assumptions. "Dolores Huerta is crazy. She is a violent woman…Mexican women are usually peaceful and calm," one grower representative remarked.
Huerta might have been perceived as the opposite of the "traditional" Mexican woman, but when one considers Chávez—who externally conformed more to the figure of the nurturing mother—one sees that she was quite disobedient and strategic herself. She was arrested four times and through her demonstrations of protest as a farmworker, wife, and mother, she brought women who might have self-identified as wives, mothers or daughters more than activists into the farmworker movement, politicizing them in a more subtle fashion. Women became the lifeblood of the union as it built its profile. Hope Lopez directed boycott activities in Philadelphia, persuading East Coast housewives to boycott stores selling non-union grapes. Jessica Govea, who began working in the fields at four and joined the UFW as a teenager, forced the union to start advocating for farmworkers' protection from harmful pesticides. She became the director of grape boycott operations in Montreal.
"César Chávez" ends on July 29, 1970, an important day in the struggle of grape workers. That same day, the UFW began its next fight against the corporate world of lettuce. Over 180 growers in California's Salinas and Santa Maria Valleys decided to evade negotiations with Chávez by signing sweetheart contracts with the Teamsters union. When Chávez arrived in the Salinas Valley, he found men and women ready to fight. Lettuce workers had organized into strike committees and freseras, women strawberry workers, had brazenly converted their company-owned labor camps into makeshift fabricas de banderas (flag factories) to sew strike flags. Women of all ages stood on picket lines, and some suffered violence at the hands of Teamsters and anti-UFW protestors. At age 18 picketer Lupe Ortiz was punched in the mouth by a man in a moving car who tore away her union flag. Other women testified of being hurt in car chases and beatings. When Chávez defied a court-ordered picketing injunction at particular lettuce ranches, 15 women chose to get arrested with him. After a judge jailed Chávez for his actions, farmworkers' wives held 24-hour vigils outside the prison and created public altars in the beds of pickup trucks adorned with images of the Virgin of Guadalupe, candles, flowers, the Mexican and American flags, and pictures of Chávez, Martin Luther King, Jr. and Robert F. Kennedy.
Chávez only stayed a leader because he had a following, and women helped sustain that following by involving themselves and their families in the union, maintaining strikers' morale when Chávez was absent, and risking their own safety and liberty because they could imagine a greater liberty. Women were not, to use a theatrical term, "extras" in the farmworker struggle—they were principal players. Today, the laboring conditions and wages of farmworkers have largely regressed to what they were in pre-UFW days. The farmworker movement continues, and women continue to lead it by speaking out for labor, migrant, and food justice and fighting against sexual harassment and rape in the fields, gender discrimination, and pesticide use.
The secondary theme of "César Chávez" is that of the father-son relationship, paralleled in the lives of Chávez and Malkovich's character. At several points various characters reference the concept of machismo and what it means to be a man protecting his dreams. If Rosario Dawson makes good on her wish to bring Dolores Huerta's life to the silver screen, how might that future "heroine" film approach themes of gender and empowerment and what it means to be a woman protecting her dreams? How can we, and when will we, start moving women's histories and activism from the margins to the center? Both in and out of Hollywood, pondering those questions would serve us well.
Lori Flores is assistant professor of history at the State University of New York at Stony Brook, with a forthcoming book on the history of Mexican-Americans and the making of agricultural California.


Female genital mutilation on the rise in the United States-report
Source: Thomson Reuters Foundation - Mon, 11 Mar 2013 12:19 PM
By Lisa Anderson
NEW YORK (TrustLaw) - The ancient, brutal practice of female genital mutilation (FGM), once considered primarily a problem of the developing world, is a growing threat to girls and women in the United States, according to a new report.
The United States has longstanding laws against the practice of FGM on U.S. soil and in January, passed a federal law against sending young women outside the country for so-called "vacation cutting". However, girls living in America increasingly are at risk of the procedure both at home and abroad, according to research bySanctuary for Families.
The New York City-based non-profit organisation, which specialises in gender-based violence, said up to 200,000 girls and women in the United States are at risk of FGM and that the number is growing.
"People in the United States think that FGM only happens to people outside of the United States, but in all actuality, people here all over the country have been through FGM," said Jaha, 23, formerly from Gambia and now a survivor and advocate against FGM.
"Kids that were born in this country are taken back home every summer and undergo this procedure," she was quoted as saying in the report.
The study cited analysis of data from the 2000 census that found between 1990 and 2000 the number of girls and women in the United States at risk of the procedure - which involves the partial or total removal of external female genitalia - increased by 35 percent.
SADNESS, EMPTINESS
Most prevalent in immigrant African and Middle Eastern communities, FGM generally originates in the belief by some cultures that it preserves a girl's virginity before marriage and discourages her from promiscuity after she is wed. In many communities, a girl is deemed unfit for marriage if she has not undergone FGM.
The report said FGM has been performed in the United States by health care providers who support FGM or do not want to question families' cultural practices.
Whether performed covertly on U.S. soil or in ceremonies held in ancestral homelands during school vacations, the procedure often is done by traditional practitioners using crude implements, such as razor blades and broken glass. They often operate in unsanitary conditions, far from medical facilities, without anaesthesia, antiseptics or antibiotics.
The physical and psychological effects can be devastating and even fatal. FGM can cause severe pain during sexual intercourse, haemorrhage, shock, complications in childbirth and fistula. It can also lead to depression and anxiety.
"FGM has affected me emotionally throughout my entire life. Those terrible moments stay with me and I just cannot forget them," a 53-year-old woman named Nafissatou, originally from Guinea, told researchers.
"When I went to the hospital to give birth to my children, my experience with FGM was what I remembered most. Every time I shower, I think about it. There is a sadness and emptiness I fell every day because of what FGM took from me," she said.
LACK OF PROSECUTIONS
The United Nations last December called for a global ban on FGM, but, as with laws in the United States, implementation is extremely difficult and, to date, prosecutions have been rare.
The United States has had a law against FGM since 1996 and 20 states have passed their own statutes. But, according to the report, as of 2012, there have been no prosecutions under federal law, and only one criminal case has been brought forward under a state statute.
One problem is that families in the United States, even those who oppose FGM for their daughters, often find themselves under severe pressure from their extended families to subject girls to the procedure.
Another obstacle is a lack of reporting of FGM either by victims, girls at risk or their families. Part of the reason may be due to ignorance of the law, the report found.
"However, reasons for underreporting likely also include reluctance on the part of the girl or her family to come forward, precisely because they know and fear the legal penalties for doing so," it said.
"Many girls fear that innocent family members, especially their mothers, will be considered complicit in their family's efforts to force them to undergo FGM, or worry that if they report their relatives, they will be arrested, prosecuted, and possibly deported," it added.
The report makes a number of recommendations on ways to prevent FGM in the United States.
Key among them:
--Outreach and education to immigrant communities about the legal, physical and psychological consequences of FGM.
--Encouraging community and religious leaders to educate their communities about the harm and illegality of FGM
--Guidelines and training to assist front-line professions, such as law enforcement agents, teachers and health care workers to identify and protect girls at risk.
--Robust enforcement of laws prohibiting FGM, not only on U.S. soil but in the case of girls sent abroad for the procedure.
Related story: FACTBOX: Female genital mutilation in the United States
"What Rape Culture? A Conversation with Kate Harding and Anne K. Ream
Rape is everywhere today. Pick up any newspaper, any magazine—the new issues of Rolling Stone and In These Times, a recent Time magazine cover story, this publication—and you'll see high-profile coverage of the rape-culture crisis in America. From the alcohol-saturated dormitories of our citadels of higher-education to the shadowy confessionals of a pedophiliac priesthood to controversies over HBO's top-rated "Game of Thrones," gender-based violence is certainly not a new issue. But perhaps the amount of attention being paid, not just from the media but even the president of the United States, an outgrowth of the unwillingness of its survivors to remain silent any longer, represents its twilight, or at least movement in the right direction. Anne K. Ream and Kate Harding are both Chicago writers, activists and, both rape survivors. Ream is the founder of the Voices and Faces Project, a nonprofit committed to documenting the stories of those who have suffered gender-based cruelties, and the author of the new book "Lived Through This: Listening to the Stories of Sexual Violence Survivors." Harding is a prominent essayist and lecturer on body image and rape culture and the author of the forthcoming book this December, "Asking For It: The Alarming Rise of Rape Culture—and What We Can Do About It." We conducted a spirited conversation over much of a week via email on this most universal and urgent of topics. (Brian Hieggelke)
"Rape culture" is a phrase that seems to have exploded into the collective consciousness in just the last few years. At first, it seems like it might be little more than an "extreme" renaming of the conversation about the objectification of women that's been going on for decades. Can you elaborate on this, perhaps define what it means and how/if it differs from past readings?
Kate Harding/Photo: Joe Mazza/Brave Lux
KATE: I'll be honest: I first heard the phrase "rape culture" at some point within the last ten years, and my immediate reaction was, "Oh, come on!" That was before I started reading up on what people actually meant by it. Susan Brownmiller called it a "rape-supportive culture" in "Against Our Will" (1975), which sounds just as inflammatory at first, but points to what people mean by "rape culture." More specifically, I'd even call it a "rapist-supportive culture."
A culture in which most rapes are never reported, because victims know they're likely to be ridiculed, dismissed, and/or raked over the coals by everyone from law enforcement to their own families, supports rapists. A culture in which a small fraction of reported rapes are ever prosecuted, and of those that are, a much smaller fraction result in a felony conviction, supports rapists. We're literally signaling to criminals: Don't worry about getting caught. The chances of anything bad happening to you are incredibly slim.
We also signal that there are unlikely to be any real social consequences. For as much as we claim to deplore rape and rapists, when it comes down to it, from Glen Ridge to Steubenville, from Kennedys to pro athletes to nobodies, we too often rally to defend men credibly accused of rape, and to smear their alleged victims as vindictive liars, golddiggers, and sluts. We act as though male victims of rape don't exist, and women who report rape are just as likely to be crazy liars as they are to be genuine victims—even though the number of false reports is estimated to be between two and eight percent—which means that men who rape (because it's nearly always men) always have a built-in defense: He wanted it, and she's full of it.
ANNE: One of the interesting things about the phrase "rape culture"—versus the actual concept—is how largely unaware the vast majority of victims are of it. Something that struck me during the nine years I spent interviewing survivors for "Lived Through This"—both in the US, and beyond our borders—was how our movement definitions and terms were often abstractions (if the women I interviewed had heard them at all). But the idea of rape culture was not. So survivors would speak to me at length about how they feared being disbelieved, and thus decided not to report. Or they would reflect on being deeply wounded by CNN's coverage of Steubenville, which focused more on the "wasted potential" of the young men convicted of rape than it did on the grief and pain of the victim. But if, during my interviews, I referred to what they were describing as representative of "rape culture," I would often be met with a blank stare. So I think one of the limitations of terms like this is that they can become opinion-class cliches very quickly, and seem meaningless to a large percentage of those in mainstream culture. This is especially true if we rely more on the phrase "rape culture" than we do on clear descriptions of the injustices that the phrase was originally meant to represent. That is why survivor stories are so critical to this discussion, because the testimony of the women and men whose lives have been altered by sexual violence take the concept of rape culture and make it real—painfully real.
I also think that navigating around the question of what is part of the rape culture, and what isn't, can be very tricky from a representational standpoint. I've heard people describe the AMC show "Mad Men" as part of the rape culture, and I find that really problematic. I was talking to someone recently, and she compared that series to Scorsese's "Wolf of Wall Street." Well, "Mad Men" is a savvy, subtle critique of any number of "isms"—and a show that featured one of the most realistic, heartbreaking representations of non-stranger rape many of us have ever seen—while "Wolf" feels like a celebration of the worst excesses of male behavior. That in some people's minds they occupy a similar cultural space speaks to how unfamiliar we have become with a feminist critique targeted to a non-feminist audience—or critical representations in general.
Finally, I think that in large part, we in the anti-rape movement have focused on what rape culture means for victims. I know that this is where I am most comfortable going, because the stories of victims are so close to me. But we probably need to start speaking far more loudly about the fact that a rape culture is not only an unjust culture for victims, it is an unsafe one for the general public. When women are afraid to report, and when men are implicitly or explicitly reminded that the consequences of committing sexual violence are limited (if they exist at all), rape occurs more often, and rapists are free to rape again and again. Do we really want to live in that world?
KATE: "So I think one of the limitations of terms like this is that they can become opinion-class cliches very quickly, and seem meaningless to a large percentage of those in mainstream culture." This is a really excellent point, Anne. (And for the record, I am a survivor who didn't hear the phrase "rape culture" until a decade or more after I was raped.) One of the things I'm trying to do with my book is translate this concept in terms people can easily understand, so it's not so much about the shocking phrase as it is about the behavior and attitudes that occasioned it. At the same time, because it is a name for something that would otherwise go unnamed—and connects dots that might otherwise go unconnected—I do find it useful.
I haven't seen "Wolf of Wall Street," but I remember seeing Joan's rape by her fiancé in season two of "Mad Men," and thinking it was almost unbearably realistic. Then, the next day, the internet chimes in, and it turns out a lot of people thought the scene was ambiguous. Christina Hendricks, who plays Joan, has said she was shocked by that reaction as well—in her mind, and presumably in the writers' and director's, it was unquestionably a depiction of rape. (The character clearly rejects her fiancé's advances, verbally and physically, before essentially resigning herself to it and going limp, staring straight at the camera.)
I think that's a perfect example of what we mean by "rape culture," right there. I can barely understand how anyone can watch a scene like that and have questions about whether it was a crime, but that's what rape culture does: It obfuscates the issue of consent, and tries to make rape all about the intention of the aggressor, as opposed to the desires of the person being acted upon. So people think, "Are we absolutely certain he knew she didn't want it? Is it possible it was just a miscommunication? Is he a dark and evil person, even if he seems so nice and normal otherwise?" But those aren't the right questions. The right questions are, "Did she make a good-faith effort to communicate her lack of consent, and did he willfully blow right past her?"
I mean, whether a sexual act constitutes rape is really very simple: Did all parties agree to it? If not, it was rape. If so, it wasn't. But rape culture teaches us that determining whether your partner has consented to sex is incredibly complicated and confusing. It teaches us that if the victim isn't screaming "No!" and clawing at the perpetrator the entire time, any claims that she resisted are not credible. It teaches us that men are lust-addled buffoons who don't have the social skills to understand non-verbal cues, or indirect refusals (as in, "Honey, not right now," as opposed to, "NO! Back, beast!!"), even if they're perfectly capable of nuanced communication in other parts of their lives. And it teaches us that women who typically enjoy sex—especially if they've been known to enjoy it outside of marriage or serious relationships, as Joan has—are generally suspect, and that rape cannot really occur between two partners who have had consensual sex in the past. So it's not really a surprise that some people would interpret that scene as something other than a rape, but it's still terribly disappointing.
ANNE: Kate, I so agree with you—those conflicting responses to the "Mad Men" rape scene are a great example of rape culture. That scene is also, by today's standards, a clear representation of an illegal, sexually violent act. I find it perplexing (and depressing) that the law is quite clear on what rape is and what it isn't—but the culture isn't. And because our cultural norms so often drive which rape cases are pursued in court (stranger/weapon) and which ones aren't (non-stranger/alcohol facilitated), the legal advances that have been made on behalf of rape victims over the last thirty-five or forty years become, in practical terms, almost irrelevant. Or at least far less relevant than they should be.
Perhaps that's the other thing we need to acknowledge about rape culture—that it shapes our laws (or at least our legal outcomes, in so much as juries and judges have attitudes that reflect that culture). So we're not "just" talking about the objectification of women in media, etc. when we talk about this. We are also talking about a social force that has legal justice implications.
KATE: Yes! Another point worth highlighting here is that women who make false reports of rape usually describe a stranger rape involving a weapon—because they know that's what people, including law enforcement, are most likely to believe and least likely to blame them for. (Most of these women are looking for sympathy and attention, not trying to get anyone specific in trouble.) We've got it so backward as a culture that when people think, "What's the most credible-sounding rape scenario?" the answer is: the least likely one.
In his June 6 column in the Washington Post, columnist George Will, a Cubs- and bowtie-loving conservative who heretofore seemed to reflect an older, more genteel brand of right-wing ideology, set off a tempest worthy of Rush Limbaugh when he took on the growing activism on campuses around these issues, most notoriously writing "when they make victimhood a coveted status that confers privileges, victims proliferate," as if being raped was for social strivers like, say, wearing the football hero's letterman's jacket. The subtext of his argument seemed to be that an expanding definition of rape—he cited "nonconsensual touching"—has turned rape into another form of political correctness. Is there any validity to Will's perspective? Are "the ambiguities of the hookup culture, this cocktail of hormones, alcohol and the faux sophistication of today's prolonged adolescence of especially privileged young adults" being oversimplified?
ANNE: That piece felt to me like a failure of compassion and—probably more shamefully, from Will's own perspective—a failure of critical thought (and a world-class example of snark). The idea that rape victimhood is a coveted status that gives us social capital is almost laughable—but we can't laugh, because Will was given the platform of the Washington Post to express it.
Here's the thing: Were victimhood as ideal a state as Will claims it has become, those who are raped would be coming forward at a much higher rate. Instead, according to the FBI—and FBI data is inherently conservative—only forty percent of rape victims ever report what has been done to them.
What is problematic about Will, and an entire community of people who try to argue that we have an "epidemic" of false rape reporting, is that they use cases that are on the fringes—the very small number of unfounded rape cases that exist, a number consistent with false reports of other crimes—to co-opt and drive the conversation about rape more broadly. And while they are creating unreasonable fears that men and boys are at risk of being falsely accused, they are silencing rape victims, who anticipate society's disbelief, measure the costs of coming forward in the face of it, and then remain silent.
One of the most striking things about working on a book about sexual violence is the number of times you hear people's unsolicited testimonies—meaning that when I go to a cocktail party, or a dinner, or a The Voices and Faces Project event, it is very likely that at least one person will come up to me and say, "I never told anyone this, but …" And they will then talk about an experience with sexual violence that they have held very tightly, for a very long time. They didn't report it to the police—in many cases, they haven't even told their families or friends. But they will tell it to me because there is the expectation that I will believe them.
Someone recently said, after reading "Lived Through This," that they thought it must be hard for me to get those stories and interviews out of my head. The truth is, it's the stories of the women and men who have never come forward that haunt me. And columns like George Will's make that sort of silence feel necessary to rape victims. So I read his piece and found myself wondering, does he get what he is doing? Or does he just not care? And how, in a world where one-in-three women is a victim of some form of gender-related abuse, do you call yourself a conservative of conscience and not care?
KATE: First, I'd like to point out that Will based that whole column around bad math, in an effort to debunk the statistic that one-in-five college women will be sexually assaulted. Christie Wilcox has a post at Discover Magazine's blog breaking down why his numbers are wrong, but for those of us who also suck at math, the salient point is this: George Will is really invested in minimizing the issue of sexual assault, both quantitatively and qualitatively, regardless of the facts.
He includes an anecdote, for instance, that clearly describes a woman saying no and a man refusing to listen, and takes it as we'll all think it's ridiculous to call that rape. (The ostensibly mitigating factors are that the man and woman used to date, and she willingly got into bed with him, wearing pajamas, to sleep.) This is also what Laura Sessions Stepp did in her infamous "Gray Rape" article for Cosmopolitan several years ago: both obscure the fundamental issue of consent by focusing on what the woman did to confuse the poor, hapless man during all the moments when she wasn't saying, "No, I don't want to have sex with you."
As for the "ambiguities of hook-up culture," I hope you'll forgive a very mildly academic digression. Back in 1980, the sociologist Martha Burt first set out to measure our acceptance of "rape myths," which she described as "prejudicial, stereotyped, or false beliefs about rape, rape victims, and rapists" that contribute to an environment that's "hostile to rape victims." Many years later, psychologists Diana Payne, Kimberly Lonsway and Louise Fitzgerald, identified seven categories to which all of these myths belong: 1. She asked for it. 2. It wasn't really rape. 3. He didn't mean to. 4. She wanted it. 5. She lied. 6. Rape is a trivial event. 7. Rape is a deviant event.
You can see how such myths drive skepticism among people like George Will—and police, and prosecutors, and doctors, and parents and peers—when a woman says, "I willingly got into bed with a man I've had sex with before, and I told him I didn't want to have sex, but he forced himself on me." I mean, you could apply any one of them, even if some contradict each other. She asked for it by getting into bed with him. It wasn't really rape because she didn't keep saying no and fighting after he started. He didn't mean to, because he thought her lack of fighting meant she'd changed her mind. She wanted it, or she would have [not gotten into bed with him, fought harder, whatever]. Or maybe she's just lying about saying "No" in the first place! Or, even if it went down like she said it did, it's not like it's the first time this guy's penis was inside her—what's the big deal? Finally, this can't possibly be rape, because it all sounds sort of familiar and common, whereas real rape is both extremely rare and far more dramatic.
As long as we keep all these myths in play, there is always, always a way to explain away a rape.
The "hook-up culture"—i.e., young people having consensual sex for pleasure—actually has nothing to do with sexual assault and rape, except that it's the present-day excuse for subscribing to rape myths. In George Will's day, young women were widely believed to "play hard to get," by saying no when they meant yes. They were also expected to be sexual gatekeepers who prized their own virginity above all, which created a good reason why they would say no when they didn't mean it—and a double-edged sword: If they had ever had consensual sex, they were sluts who deserved whatever they got, and if they said "No," they probably meant "Yes."
In other words, there could be no such thing as non-stranger rape, because there was always a plausible reason to believe the woman was lying and/or deserved to be forced.
That kind of thinking still exists today—especially within the frightening purity movement—but thankfully, The Pill, the sexual revolution and a few new generations have relaxed the grip those particular myths used to have on most of American society. So now we pretend that "the hook-up culture" is at fault, because young women are having so much sex on purpose, it's no wonder young men get confused when they say no! (As though having consensual sex is basically crying wolf.) But the basic premise never changes from generation to generation: Non-stranger rape can never be proven, because women are mercurial, confusing and untrustworthy. They always have a motive to lie, so how can we ever be sure they're telling the truth? (Never mind that a man accused of rape surely has an excellent motive to lie.)
And that perceived untrustworthiness brings us right back to the idea that women are claiming victimhood for the perks. I mean, it's so ridiculous it's hardly worth acknowledging, but here we go. As Anne and I both noted, yes, a very small number of women fabricate assaults for attention—just as a very small number of men fabricate muggings and beatings. (Men usually don't make false claims of rape, probably because they know they're even more unlikely to be believed than women are.) But any emotionally healthy, reasonable person can see there's very little upside to faking a rape. The statistics and a mountain of anecdotal evidence tell us that women who report rape are often met with disbelief and derision; that perpetrators are rarely prosecuted, let alone convicted; that on campuses, the rapists are rarely kicked out and the victims often drop out. What's the supposed benefit here? The warm embrace of your campus feminist group? You can get that by showing up with cookies and not being an asshole.
ANNE: What Kate is highlighting here is so important. Those who claim that most rape accusations are misunderstandings or acts of bad faith often cite examples that are, by American legal standards, clearly rape. So they're not just questioning the motives of women. They're saying that they are not comfortable with our current rape laws. Scratch the surface, and what they really want is to turn back time—to return to an era when rape was so narrowly defined, and victims were so silent, that we could almost pretend that it didn't exist at all.
Now, George Will may be an outlier in that he is a reactionary opinion page writer who is playing to his base, but it does seem that a less extreme version of that thinking is fairly commonplace. More than forty years after the advent of the rape crisis movement, criminal justice outcomes for sexual assault crimes remain static. Successful prosecutions of non-stranger rape cases are quite rare—even in Cook County, on the watch of a State's Attorney who has done very good work in other areas related to women's rights. And victim civil rights are often unprotected, which of course is why the "Know Your IX" movement has sprung up on so many college campuses.
In other words, the legal advances that have been made over the last four decades are pretty breathtaking. But those laws are enforced so rarely. In part, this is because most rapes go unreported. But to a larger degree, it is because enforcing those laws means holding perpetrators accountable for what they are doing—perpetrators who may look like, or be, the boy/soldier/priest next door. Or a family member we love and trust.
I can definitely see tangible evidence of cultural progress in my adult lifetime, most noticeably in the area of LGBT issues, where the recent wave of gay marriage approvals and cultural acceptance is almost astonishing. How are we, specifically in America, doing on this issue over the last twenty years? Better, same, worse? A related question is we're seeing a media onslaught (which we're contributing to) on this topic recently. What's driving this, do you think? Is it a good thing or are we risking topical fatigue and a backlash?
ANNE: I had a conversation recently with a friend who is a former prosecutor, and he noted that one of the hardest parts of his job was sitting down across the table from a young woman he was certain had been raped, and having to tell her that her case was "un-winnable" because the perpetrator had been a prior boyfriend, or someone who didn't fit the profile of a rapist that jurors are comfortable with. His point was that however clear the law may be, the public's attitudes—and juror attitudes—have not caught up with the law. And this is why the question of rape culture matters so much—because culture drives the law as much as law drives the culture.
Judge Richard A. Posner, the University of Chicago legal theorist, had a fantastic piece in The New Republic about a year ago, one in which he argued that it wasn't the courts that made marriage equality possible or inevitable—it was the culture. That effectively, when an entire generation grows up exposed to positive or at least normative media representations of gay and lesbian Americans, they think differently about that community and its rights. But Posner makes one other point that is instructive for the anti-rape movement, which is that when more and more gay and lesbian Americans began to come out, they created a "cycle of growing acceptance"—an understanding of the realities of gay lives, a sense of how American laws were failing those lives, and a public desire to be a part of changing that. The gay rights struggle ceased to belong to someone else—it began to belong to all of us. And as hard as it is for me to say this, that has never been true of the anti-rape movement.
That is why sexual violence survivor stories—connected to real names and faces—are so critical. They break through resistance—to understanding, to compassion, to legal reforms—in ways that data and facts can't. When we as victims come forward in large numbers, there is a good chance that someone, somewhere, will see themselves in us and recognize that they, too, are vulnerable to the threat of sexual violence. And also vulnerable to the victim-blaming and shaming that can follow it. We stop being that nameless, faceless "other" George Will writes about with so much scorn.
During the last presidential election, I spoke alongside the author Marina Nemat ("Prisoner of Tehran"), an Iranian survivor of rape and torture. We were at a Republican women's event in the Orange County area—they call that region "The Place Where Good Republicans Go to Die," by the way—at the invitation of a moderate Republican who is active in Amnesty International. And I watched Marina argue against political torture in a room full of Mitt Romney supporters, armed with nothing but the moral authority of her story (she received a standing ovation when she sat down). We need more of those moments in the anti-rape movement—moments when we get out of our comfort zones and share our stories in communities where there may not be consensus on how to address rape. Where we may find ourselves challenged in ways that, say, Kate and I may not challenge one another (because we are already fairly aligned). That sort of active outreach is part of culture change, too—arguably, the most important part.
Regarding "topical fatigue or a backlash because rape is getting so much coverage." I think your question somehow mirrors a broader idea, which is that women's rights are a "soft issue"—nice to pursue after we've solved the world's real problems, and therefore only allotted a certain amount of cultural attention or space.
The issue really isn't the amount of coverage but the type of coverage: Are the right questions being asked by the media? Are the voices that should be heard being heard? How much space is being given to the George Wllls of the world (in mainstream media) or the sensationalistic rape story lines (in TV and film), versus thoughtful perspectives that reflect a real understanding of the victim experience? For that matter, are we reporting victim's stories in a way that shows that they are dimensional people shaped, but not defined, by the violence that has been done to them?
The writer Jamie Kalven, who is a friend and mentor, once said to me that he thought we needed a "literature of rape" that was akin to the "literature of war"—a multitude of diverse, not always aligned voices and testimonies that together paint a picture that more closely approximates truth. When I consider the media coverage given our last two wars, and veterans of those wars—and I do not begrudge that media attention, it is absolutely vital—and compare that to media coverage of the issue of sexual violence, it is hard for me to accept that we are running the risk of overexposure. I mean, by the most conservative estimates, rape directly affects one in six American women—and hundreds of millions more worldwide. So if backlash or issue fatigue does occur, we need to ask ourselves why that is so.
KATE: You know, when I sold the proposal for "Asking For It," back in late 2012, we all had the sense that rape was having a moment, as it were. We planned to get the book out by early 2014, in hopes that we could beat the inevitable topic fatigue.
That didn't happen (because it turned out I had far more to say than I could address by the original deadline), but the interesting thing is, my agent, editor and I realized we could afford to wait, because for once, this topic wasn't going away. Here we are, almost two years after Todd Akin's "legitimate rape" remark and the gang rape in Steubenville, and rape culture is still in the news almost daily—whether it's George Will talking smack about victims or President Obama taking colleges and universities to task for their inaction and lack of transparency. After all the years of silence surrounding rape, it seems as though it's officially Something We Talk About now.
I was in college in the early- to mid-nineties, and I feel like we started a national, mainstream conversation about rape and sexual assault back then, but it fizzled out so quickly. (I'm sure feminists who were active in the seventies feel the same.) What I find (tentatively) exciting and hopeful right now is that the conversation just keeps going this time, and there are new voices added every day. I think part of that can be attributed to the internet's ability to connect us all and expand the conversation, and part of it, surely, must be the cumulative effect of forty years of anti-rape messaging. We have a long way to go, but this is the first point in my adult life where I feel like the messages are really sinking in, which means we might be in a position to enact positive change on a larger scale, in a shorter amount of time.
ANNE: God! That "rape is having a moment" thing. You just ride it out, when you are working on these issues, because you know that the "moment" is more like a wave—another one is always going to follow right behind it.
I think Kate is right about the role that social media plays here. And perhaps what is unique about our current conversation is that it is not being driven by a single, high-profile rape case —or a stupid, Akin-esque public statement—but instead by a whole series of events: outrage over sexual violence in the US military, the demands being made on college campuses, a growing understanding of the problem of sex trafficking, a large-scale, UN-driven effort to address sexual violence as a tool of war or political oppression (which has become Angelina Jolie's focus)—the list is pretty long.
The conversation will continue as long as the problem continues—but how do we make that conversation as public and inclusive as possible?
Regarding your point about the early-to-mid nineties: There was a lot of mainstream media coverage then, and a lot of it was pretty good, or at least sympathetic: Time and Newsweek both ran cover stories on rape, HBO did a series called "Cries From the Heartland," Anna Quindlen (then at the New York Times) called her own paper to task for its victim-blaming coverage of a high-profile rape case. And also—and for me, this was huge—you had Anita Hill testifying at the Clarence Thomas Supreme Court nomination hearings, where she spoke so eloquently about what we are now calling rape culture: the ways and places that women are sexually threatened, or degraded or marginalized—particularly at work. And even if there were some people who didn't believe Professor Hill, there were millions of women watching this on TV, and then turning around and saying: "I have a story like that. Let me tell it to you." It was a little bit like a pre digital-era version of #YesAllWomen, when I think about it.
All of this was happening not long after I was a victim of sexual violence (in the early nineties). So I sort of came of political age during that time, and my strong feeling is that those national conversations shaped me, and gave me the sense that individual stories could have far-reaching power—that our testimonies can serve as a window into the world of other women's experiences. I suspect that there is a direct line from that cultural moment to my writing, years later, "Lived Through This." So Kate's point, that we never know what these public conversations or political events can unleash in someone, very much resonates for me.
We've been analyzing the problem the last few days, but how about solutions? What can we as individuals do, as well as as a society? President Obama recently became, astonishingly, the first president to ever address sexual violence as a problem. Is that what we needed?
KATE: I'm of two minds on the question of solutions. I mean, I'm writing a book with "and what we can do about it" in the subtitle, so I believe there are steps we can take, at the individual and community level, to effect change. (And I think the president addressing the subject is a wonderful symbolic step forward, if nothing else.)
We can be cognizant of those rape myths, and call out people who propagate them. We can organize and put pressure on everyone from elected officials to advertisers to The Washington Post when they actively participate in rape culture. Those of us in the media can be circumspect about our language and biases. And we can all make an effort to listen to survivors—through projects like Anne's or any number of books, documentaries, websites and news outlets—until it sinks in that rape is not just exceptionally bad sex, but an act of violence meant to humiliate and punish the victim. Then we can reflect on the fact that too often, our responses to victims involve more humiliation and punishment, rather than justice or support.
On the other hand, I don't for a second believe there are any simple or easy solutions, so maybe what we need most right now is to continue this awareness-raising, descriptive stuff before we move on to prescriptions. So many people still balk at the phrase "rape culture" and can't imagine what it has to do with them, as long as they never rape anyone. If people don't even get what the problem is, how can we expect them to care about solutions? Or even to avoid being part of the problem—e.g., echoing rape myths and blaming victims—themselves? So, even at the risk of outrage fatigue, I think there's a great value in having a nuanced discussion about what we're actually up against before we strategize about fighting it.
Oh, and one more thing about just carrying on the conversation. I spoke yesterday with someone who worked with RAINN, the Rape, Abuse, and Incest National Network, during the period after the Jerry Sandusky news broke. RAINN has a hotline for survivors, and this person told me the volume of calls increased significantly as the story continued to dominate the news—not even just from male survivors, but everyone. The more we hear about sexual violence in the media, the more people feel empowered to come forward and tell their stories—and as Anne said, those stories are crucial to dismantling the myths and moving toward justice for victims. So that alone is a reason to keep talking about it until we're blue in the face.
ANNE: That is really the critical question, isn't it — what we can do about this.
In the seventies, the writer Audre Lorde gave a rather famous talk where she asserted that "the master's tools will never dismantle the master's house." Lorde was actually speaking about the importance of women supporting each other—not modeling our behavior with one another on the behavior of those in power—but her words are sometimes used to justify remaining outside of the system when it comes to changing things. My personal feeling is that we need to start accessing the master's tools. Because we can't take back the culture without creating new culture.
I'm a huge music lover. Every now and then—and I most often hear this from people on either the feminist far left or the conservative right, which is interesting in and of itself—someone will tell me that they blame sexual violence on hip-hop, or rap, or rock music (mostly the former two, actually). Setting aside the racial dynamics that are probably at play there, it just seems insane to me: you're going to condemn an entire musical mediumbecause you don't like the way it is being used to express an idea?
The blame-it-on-rap thing is also a very first-world critique. When I traveled throughout Senegal with Sister Fa—a West African hip-hop star using her music to fight gender-related violence—I watched her sing about race, class, poverty and female genital cutting, while bringing out thousands of people every night. It was actually a tour partially funded by the UN, because in West Africa, hip-hop and rap are recognized as a way to educate and engage people politically. As an activist, I loved seeing that. But you know what? I loved it even more as a music fan—seeing someone reject the paradigm we are familiar with (rap = babes + bling) and turn it on its head is so great.
Similarly, when The Voices and Faces Project first proposed creating an advertising campaign that addressed sexual exploitation in Illinois (on behalf of the End Demand Illinois Coalition), there was hesitation among some of our allies—questions about whether advertising, which has so often portrayed women in ways that are bad, could ever be a force for good. But we found smart private-sector partners, brought them in the room with very outspoken advocates and activists, and went on to create a media campaign that made 400 million impressions in the fight to end sexual exploitation and trafficking in this state, while contributing to changed Illinois law.
My point is this: Over the last forty-plus years, the anti-rape movement has invested heavily—as it should—in legal advocacy and direct services. I think it needs to start investing far more heavily in communications, and the people creating them. Because the story is being told in the media. We're just not often enough the ones telling it.
The Case for
Reparations
Two hundred fifty years of slavery. Ninety years of Jim Crow. Sixty years of separate but equal. Thirty-five years of racist housing policy. Until we reckon with our compounding moral debts, America will never be whole.
---
Ta-Nehisi Coates
MAY 21, 2014
Chapters
I. "So That's Just One Of My Losses"
Clyde Ross, photographed in November 2013 in his home in the North Lawndale neighborhood of Chicago, where he has lived for more than 50 years. When he first tried to get a legitimate mortgage, he was denied; mortgages were effectively not available to black people. (Carlos Javier Ortiz)
"Some of the land taken from black families has become a country club in Virginia," the AP reported.
Sharecropper boys in 1936 (Carly Mydans/Library of Congress)
Elegant Racism
"If you sought to advantage one group of Americans and disadvantage another, you could scarcely choose a more graceful method than housing discrimination."
From the 1930s through the 1960s, black people across the country were largely cut out of the legitimate home-mortgage market.
Explore Redlining in Chicago
A 1939 Home Owners' Loan Corporation "Residential Security Map" of Chicago shows discrimination against low-income and minority neighborhoods. The residents of the areas marked in red (representing "hazardous" real-estate markets) were denied FHA-backed mortgages. (Map development by Frankie Dintino)
"A government offering such bounty to builders and lenders could have required compliance with a nondiscrimination policy," Charles Abrams, the urban-studies expert who helped create the New York City Housing Authority, wrote in 1955. "Instead, the FHA adopted a racial policy that could well have been culled from the Nuremberg laws." The devastating effects are cogently outlined by Melvin L. Oliver and Thomas M. Shapiro in their 1995 book,
Black Wealth/White Wealth
:
Locked out of the greatest mass-based opportunity for wealth accumulation in American history, African Americans who desired and were able to afford home ownership found themselves consigned to central-city communities where their investments were affected by the "self-fulfilling prophecies" of the FHA appraisers: cut off from sources of new investment[,] their homes and communities deteriorated and lost value in comparison to those homes and communities that FHA appraisers deemed desirable.
In Chicago and across the country, whites looking to achieve the American dream could rely on a legitimate credit system backed by the government. Blacks were herded into the sights of unscrupulous lenders who took them for money and for sport. "It was like people who like to go out and shoot lions in Africa. It was the same thrill," a housing attorney told the historian Beryl Satter in her 2009 book,
Family Properties
. "The thrill of the chase and the kill."
reporter's notebook
The American Case Against a Black Middle Class
"When a black family in Chicago saves up enough to move out of the crowded slums into Cicero, the neighborhood riots."
Read more
The kill was profitable. At the time of his death, Lou Fushanis owned more than 600 properties, many of them in North Lawndale, and his estate was estimated to be worth $3 million. He'd made much of this money by exploiting the frustrated hopes of black migrants like Clyde Ross. During this period, according to one estimate, 85 percent of all black home buyers who bought in Chicago bought on contract. "If anybody who is well established in this business in Chicago doesn't earn $100,000 a year," a contract seller told
The Saturday Evening Post
in 1962, "he is loafing."Contract sellers became rich. North Lawndale became a ghetto.Clyde Ross still lives there. He still owns his home. He is 91, and the emblems of survival are all around him—awards for service in his community, pictures of his children in cap and gown. But when I asked him about his home in North Lawndale, I heard only anarchy."We were ashamed. We did not want anyone to know that we were that ignorant," Ross told me. He was sitting at his dining-room table. His glasses were as thick as his Clarksdale drawl. "I'd come out of Mississippi where there was one mess, and come up here and got in another mess. So how dumb am I? I didn't want anyone to know how dumb I was."When I found myself caught up in it, I said, 'How? I just left this mess. I just left no laws. And no regard. And then I come here and get cheated wide open.' I would probably want to do some harm to some people, you know, if I had been violent like some of us. I thought, 'Man, I got caught up in this stuff. I can't even take care of my kids.' I didn't have enough for my kids. You could fall through the cracks easy fighting these white people. And no law."
Blacks were herded into the sights of unscrupulous lenders who took them for money and for sport.
But fight Clyde Ross did. In 1968 he joined the newly formed Contract Buyers League—a collection of black homeowners on Chicago's South and West Sides, all of whom had been locked into the same system of predation. There was Howell Collins, whose contract called for him to pay $25,500 for a house that a speculator had bought for $14,500. There was Ruth Wells, who'd managed to pay out half her contract, expecting a mortgage, only to suddenly see an insurance bill materialize out of thin air—a requirement the seller had added without Wells's knowledge. Contract sellers used every tool at their disposal to pilfer from their clients. They scared white residents into selling low. They lied about properties' compliance with building codes, then left the buyer responsible when city inspectors arrived. They presented themselves as real-estate brokers, when in fact they were the owners. They guided their clients to lawyers who were in on the scheme.The Contract Buyers League fought back. Members—who would eventually number more than 500—went out to the posh suburbs where the speculators lived and embarrassed them by knocking on their neighbors' doors and informing them of the details of the contract-lending trade. They refused to pay their installments, instead holding monthly payments in an escrow account. Then they brought a suit against the contract sellers, accusing them of buying properties and reselling in such a manner "to reap from members of the Negro race large and unjust profits."
The story of Clyde Ross and the Contract Buyers League
In return for the "deprivations of their rights and privileges under the Thirteenth and Fourteenth Amendments," the league demanded "prayers for relief"—payback of all moneys paid on contracts and all moneys paid for structural improvement of properties, at 6 percent interest minus a "fair, non-discriminatory" rental price for time of occupation. Moreover, the league asked the court to adjudge that the defendants had "acted willfully and maliciously and that malice is the gist of this action."Ross and the Contract Buyers League were no longer appealing to the government simply for equality. They were no longer fleeing in hopes of a better deal elsewhere. They were charging society with a crime against their community. They wanted the crime publicly ruled as such. They wanted the crime's executors declared to be offensive to society. And they wanted restitution for the great injury brought upon them by said offenders. In 1968, Clyde Ross and the Contract Buyers League were no longer simply seeking the protection of the law. They were seeking reparations.II. "A Difference of Kind, Not Degree"
According to the most-recent statistics
, North Lawndale is now on the wrong end of virtually every socioeconomic indicator. In 1930 its population was 112,000. Today it is 36,000. The halcyon talk of "interracial living" is dead. The neighborhood is 92 percent black. Its homicide rate is 45 per 100,000—triple the rate of the city as a whole. The infant-mortality rate is 14 per 1,000—more than twice the national average. Forty-three percent of the people in North Lawndale live below the poverty line—double Chicago's overall rate. Forty-five percent of all households are on food stamps—nearly three times the rate of the city at large. Sears, Roebuck left the neighborhood in 1987, taking 1,800 jobs with it. Kids in North Lawndale need not be confused about their prospects: Cook County's Juvenile Temporary Detention Center sits directly adjacent to the neighborhood.
North Lawndale is an extreme portrait of the trends that ail black Chicago.
Such is the magnitude of these ailments that it can be said that blacks and whites do not inhabit the same city.
The average per capita income of Chicago's white neighborhoods is almost three times that of its black neighborhoods.
When the Harvard sociologist Robert J. Sampson examined incarceration rates in Chicago in his 2012 book,
Great American City
, he found that
a black neighborhood with one of the highest incarceration rates (West Garfield Park) had a rate more than 40 times as high as the white neighborhood with the highest rate (Clearing)
. "This is a staggering differential, even for community-level comparisons," Sampson writes. "A difference of kind, not degree."
Interactive Census Map
Explore race, unemployment, and vacancy rates over seven decades in Chicago. (Map design and development by Frankie Dintino)
A national real-estate association advised not to sell to "a colored man of means who was giving his children a college education."
An unsegregated America might see poverty spread across the country, with no particular bias toward skin color.
III. "We Inherit Our Ample Patrimony"
In 1783
, the freedwoman Belinda Royall petitioned the commonwealth of Massachusetts for reparations. Belinda had been born in modern-day Ghana. She was kidnapped as a child and sold intoslavery. She endured the Middle Passage and 50 years of enslavement at the hands of Isaac Royall and his son. But the junior Royall, a British loyalist, fled the country during the Revolution. Belinda, now free after half a century of labor, beseeched the nascent Massachusetts legislature:
The face of your Petitioner, is now marked with the
furrows of time, and her frame bending under the oppression of years, while she, by the Laws of the Land, is denied the employment of one morsel of that immense wealth, apart whereof hath been accumilated by her own industry, and the whole augmented by her servitude.
WHEREFORE, casting herself at your feet if your honours, as to a body of men, formed for the extirpation of vassalage, for the reward of Virtue, and the just return of honest industry—she prays, that such allowance may be made her out of the Estate of Colonel Royall, as will prevent her, and her more infirm daughter, from misery in the greatest extreme, and scatter comfort over the short and downward path of their lives.
Belinda Royall was granted a pension of 15 pounds and 12 shillings, to be paid out of the estate ofIsaac Royall—one of the earliest successful attempts to petition for reparations. At the time, black people in America had endured more than 150 years of enslavement, and the idea that they might be owed something in return was, if not the national consensus, at least not outrageous."A heavy account lies against us as a civil society for oppressions committed against people who did not injure us," wrote the Quaker John Woolman in 1769, "and that if the particular case of many individuals were fairly stated, it would appear that there was considerable due to them."As the historian Roy E. Finkenbine has documented, at the dawn of this country, black reparations were actively considered and often effected. Quakers in New York, New England, and Baltimore went so far as to make "membership contingent upon compensating one's former slaves." In 1782, the Quaker Robert Pleasants emancipated his 78 slaves, granted them 350 acres, and later built a school on their property and provided for their education. "The doing of this justice to the injured Africans," wrote Pleasants, "would be an acceptable offering to him who 'Rules in the kingdom of men.' "
Edward Coles, a protégé of Thomas Jefferson who became a slaveholder through inheritance, took many of his slaves north and granted them a plot of land in Illinois. John Randolph, a cousin of Jefferson's, willed that all his slaves be emancipated upon his death, and that all those older than 40 be given 10 acres of land. "I give and bequeath to all my slaves their freedom," Randolph wrote, "heartily regretting that I have been the owner of one."In his book
Forever Free
, Eric Foner recounts the story of a disgruntled planter reprimanding a freedman loafing on the job:
Planter: "You lazy nigger, I am losing a whole day's labor by you."
Freedman: "Massa, how many days' labor have I lost by you?"
In the 20th century, the cause of reparations was taken up by a diverse cast that included the Confederate veteran Walter R. Vaughan, who believed that reparations would be a stimulus for the South; the black activist Callie House; black-nationalist leaders like "Queen Mother" Audley Moore; and the civil-rights activist James Forman. The movement coalesced in 1987 under an umbrella organization called the National Coalition of Blacks for Reparations in America (
N'COBRA
). The NAACP endorsed reparations in 1993. Charles J. Ogletree Jr., a professor at Harvard Law School, has pursued reparations claims in court.But while the people advocating reparations have changed over time, the response from the country has remained virtually the same. "They have been taught to labor," the
Chicago Tribune
editorialized in 1891. "They have been taught Christian civilization, and to speak the noble English language instead of some African gibberish. The account is square with the ex‑slaves."Not exactly. Having been enslaved for 250 years, black people were not left to their own devices. They were terrorized. In the Deep South, a second slavery ruled. In the North, legislatures, mayors, civic associations, banks, and citizens all colluded to pin black people into ghettos, where they were overcrowded, overcharged, and undereducated. Businesses discriminated against them, awarding them the worst jobs and the worst wages. Police brutalized them in the streets. And the notion that black lives, black bodies, and black wealth were rightful targets remained deeply rooted in the broader society. Now we have half-stepped away from our long centuries of despoilment, promising, "Never again." But still we are haunted. It is as though we have run up a credit-card bill and, having pledged to charge no more, remain befuddled that the balance does not disappear. The effects of that balance, interest accruing daily, are all around us.Broach the topic of reparations today and a barrage of questions inevitably follows: Who will be paid? How much will they be paid? Who will pay? But if the practicalities, not the justice, of reparations are the true sticking point, there has for some time been the beginnings of a solution. For the past 25 years, Congressman John Conyers Jr., who represents the Detroit area, has marked every session of Congress by introducing a bill calling for a congressional study of slavery and its lingering effects as well as recommendations for "appropriate remedies."A country curious about how reparations might actually work has an easy solution in Conyers's bill, now called HR 40, the Commission to Study Reparation Proposals for African Americans Act. We would support this bill, submit the question to study, and then assess the possible solutions. But we are not interested.
reporter's notebook
What We Should Be Asking About Reparations
"Any contemplation of compensated emancipation must grapple with how several counties, and some states in the South, would react to finding themselves suddenly outnumbered by free black people.""It's because it's black folks making the claim," Nkechi Taifa, who helped found
N'COBRA
, says. "People who talk about reparations are considered left lunatics. But all we are talking about is studying [reparations]. As John Conyers has said, we study everything. We study the water, the air. We can't even study the issue? This bill does not authorize one red cent to anyone."That HR 40 has never—under either Democrats or Republicans—made it to the House floor suggests our concerns are rooted not in the impracticality of reparations but in something more existential. If we conclude that the conditions in North Lawndale and black America are not inexplicable but are instead precisely what you'd expect of a community that for centuries has lived in America's crosshairs, then what are we to make of the world's oldest democracy?One cannot escape the question by hand-waving at the past, disavowing the acts of one's ancestors, nor by citing a recent date of ancestral immigration. The last slaveholder has been dead for a very long time. The last soldier to endure Valley Forge has been dead much longer. To proudly claim the veteran and disown the slaveholder is patriotism à la carte. A nation outlives its generations. We were not there when Washington crossed the Delaware, but Emanuel Gottlieb Leutze's rendering has meaning to us. We were not there when Woodrow Wilson took us into World War I, but we are still paying out the pensions. If Thomas Jefferson's genius matters, then so does his taking of Sally Hemings's body. If George Washington crossing the Delaware matters, so must his ruthless pursuit of the runagate Oney Judge.
Black families making $100,000 typically live in the kinds of neighborhoods inhabited by white families making $30,000.
In 1909, President William Howard Taft told the country that "intelligent" white southerners were ready to see blacks as "useful members of the community." A week later Joseph Gordon, a black man, was lynched outside Greenwood, Mississippi. The high point of the lynching era has passed. But the memories of those robbed of their lives still live on in the lingering effects. Indeed, in America there is a strange and powerful belief that if you stab a black person 10 times, the bleeding stops and the healing begins the moment the assailant drops the knife. We believe white dominance to be a fact of the inert past, a delinquent debt that can be made to disappear if only we don't look.There has always been another way. "It is in vain to alledge, that
our ancestors
brought them hither, and not we," Yale President Timothy Dwight said in 1810.
We inherit our ample patrimony with all its incumbrances; and are bound to pay the debts of our ancestors.
This
debt, particularly, we are bound to discharge: and, when the righteous Judge of the Universe comes to reckon with his servants, he will rigidly exact the payment at our hands. To give them liberty, and stop here, is to entail upon them a curse.
IV. "The Ills That Slavery Frees Us From"A
merica begins in black plunder and white democracy
, two features that are not contradictory but complementary. "The men who came together to found the independent United States, dedicated to freedom and equality, either held slaves or were willing to join hands with those who did," the historian Edmund S. Morgan wrote. "None of them felt entirely comfortable about the fact, but neither did they feel responsible for it. Most of them had inherited both their slaves and their attachment to freedom from an earlier generation, and they knew the two were not unconnected."
Slaves in South Carolina prepare cotton for the gin in 1862. (Timothy H. O'sullivan/Library of Congress)When enslaved Africans, plundered of their bodies, plundered of their families, and plundered of their labor, were brought to the colony of Virginia in 1619, they did not initially endure the naked racism that would engulf their progeny. Some of them were freed. Some of them intermarried. Still others escaped with the white indentured servants who had suffered as they had. Some even rebelled together, allying under Nathaniel Bacon to torch Jamestown in 1676.One hundred years later, the idea of slaves and poor whites joining forces would shock the senses, but in the early days of the English colonies, the two groups had much in common. English visitors to Virginia found that its masters "abuse their servantes with intollerable oppression and hard usage." White servants were flogged, tricked into serving beyond their contracts, and traded in much the same manner as slaves.This "hard usage" originated in a simple fact of the New World—land was boundless but cheap labor was limited. As life spans increased in the colony, the Virginia planters found in the enslaved Africans an even more efficient source of cheap labor. Whereas indentured servants were still legal subjects of the English crown and thus entitled to certain protections, African slaves entered the colonies as aliens. Exempted from the protections of the crown, they became early America's indispensable working class—fit for maximum exploitation, capable of only minimal resistance.For the next 250 years, American law worked to reduce black people to a class of untouchables and raise all white men to the level of citizens. In 1650, Virginia mandated that "all persons except Negroes" were to carry arms. In 1664, Maryland mandated that any Englishwoman who married a slave must live as a slave of her husband's master. In 1705, the Virginia assembly passed a law allowing for the dismemberment of unruly slaves—but forbidding masters from whipping "a Christian white servant naked, without an order from a justice of the peace." In that same law, the colony mandated that "all horses, cattle, and hogs, now belonging, or that hereafter shall belong to any slave" be seized and sold off by the local church, the profits used to support "the poor of the said parish." At that time, there would have still been people alive who could remember blacks and whites joining to burn down Jamestown only 29 years before. But at the beginning of the 18th century, two primary classes were enshrined in America."The two great divisions of society are not the rich and poor, but white and black," John C. Calhoun, South Carolina's senior senator, declared on the Senate floor in 1848. "And all the former, the poor as well as the rich, belong to the upper class, and are respected and treated as equals."In 1860, the majority of people living in South Carolina and Mississippi, almost half of those living in Georgia, and about one-third of all Southerners were on the wrong side of Calhoun's line. The state with the largest number of enslaved Americans was Virginia, where in certain counties some 70 percent of all people labored in chains. Nearly one-fourth of all white Southerners owned slaves, and upon their backs the economic basis of America—and much of the Atlantic world—was erected. In the seven cotton states, one-third of all white income was derived from slavery. By 1840, cotton produced by slave labor constituted 59 percent of the country's exports. The web of this slave society extended north to the looms of New England, and across the Atlantic to Great Britain, where it powered a great economic transformation and altered the trajectory of world history. "Whoever says Industrial Revolution," wrote the historian Eric J. Hobsbawm, "says cotton."
In this artistic rendering by Hen Louis Stephens, a well-known illustrator of the era, a family is in the process of being separated at a slave auction. (Library of Congress)The wealth accorded America by slavery was not just in what the slaves pulled from the land but in the slaves themselves. "In 1860, slaves as an asset were worth more than all of America's manufacturing, all of the railroads, all of the productive capacity of the United States put together," the Yale historian David W. Blight has noted. "Slaves were the single largest, by far, financial asset of property in the entire American economy." The sale of these slaves—"in whose bodies that money congealed," writes Walter Johnson, a Harvard historian—generated even more ancillary wealth. Loans were taken out for purchase, to be repaid with interest. Insurance policies were drafted against the untimely death of a slave and the loss of potential profits. Slave sales were taxed and notarized. The vending of the black body and the sundering of the black family became an economy unto themselves, estimated to have brought in tens of millions of dollars to antebellum America. In 1860 there were more millionaires per capita in the Mississippi Valley than anywhere else in the country.Beneath the cold numbers lay lives divided. "I had a constant dread that Mrs. Moore, her mistress, would be in want of money and sell my dear wife," a freedman wrote, reflecting on his time in slavery. "We constantly dreaded a final separation. Our affection for each was very strong, and this made us always apprehensive of a cruel parting."Forced partings were common in the antebellum South. A slave in some parts of the region stood a 30 percent chance of being sold in his or her lifetime. Twenty-five percent of interstate trades destroyed a first marriage and half of them destroyed a nuclear family.When the wife and children of Henry Brown, a slave in Richmond, Virginia, were to be sold away, Brown searched for a white master who might buy his wife and children to keep the family together. He failed:
The next day, I stationed myself by the side of the road, along which the slaves, amounting to three hundred and fifty, were to pass. The purchaser of my wife was a Methodist minister, who was about starting for North Carolina. Pretty soon five waggon-loads of little children passed, and looking at the foremost one, what should I see but a little child, pointing its tiny hand towards me, exclaiming, "There's my father; I knew he would come and bid me good-bye." It was my eldest child! Soon the gang approached in which my wife was chained. I looked, and beheld her familiar face; but O, reader, that glance of agony! may God spare me ever again enduring the excruciating horror of that moment! She passed, and came near to where I stood. I seized hold of her hand, intending to bid her farewell; but words failed me; the gift of utterance had fled, and I remained speechless. I followed her for some distance, with her hand grasped in mine, as if to save her from her fate, but I could not speak, and I was obliged to turn away in silence.
In a time when telecommunications were primitive and blacks lacked freedom of movement, the parting of black families was a kind of murder. Here we find the roots of American wealth and democracy—in the for-profit destruction of the most important asset available to any people, the family. The destruction was not incidental to America's rise; it facilitated that rise. By erecting a slave society, America created the economic foundation for its great experiment in democracy. The labor strife that seeded Bacon's rebellion was suppressed. America's indispensable working class existed as property beyond the realm of politics, leaving white Americans free to trumpet their love of freedom and democratic values. Assessing antebellum democracy in Virginia, a visitor from England observed that the state's natives "can profess an unbounded love of liberty and of democracy in consequence of the mass of the people, who in other countries might become mobs, being there nearly altogether composed of their own Negro slaves."V. The Quiet Plunder
The consequences
of 250 years of enslavement, of war upon black families and black people, were profound. Like homeownership today, slave ownership was aspirational, attracting not just those who owned slaves but those who wished to. Much as homeowners today might discuss the addition of a patio or the painting of a living room, slaveholders traded tips on the best methods for breeding workers, exacting labor, and doling out punishment. Just as a homeowner today might subscribe to a magazine like
This Old House
, slaveholders had journals such as
De Bow's Review
, which recommended the best practices for wringing profits from slaves. By the dawn of the Civil War, the enslavement of black America was thought to be so foundational to the country that those who sought to end it were branded heretics worthy of death. Imagine what would happen if a president today came out in favor of taking all American homes from their owners: the reaction might well be violent.
"This country was formed for the
white
, not for the black man," John Wilkes Booth wrote, before killing Abraham Lincoln. "And looking upon
African slavery
from the same standpoint held by those noble framers of our Constitution, I for one have ever considered
it
one of the greatest blessings (both for themselves and us) that God ever bestowed upon a favored nation."In the aftermath of the Civil War, Radical Republicans attempted to reconstruct the country upon something resembling universal equality—but they were beaten back by a campaign of "Redemption," led by White Liners, Red Shirts, and Klansmen bent on upholding a society "formed for the
white
, not for the black man." A wave of terrorism roiled the South. In his massive history
Reconstruction
, Eric Foner recounts incidents of black people being attacked for not removing their hats; for refusing to hand over a whiskey flask; for disobeying church procedures; for "using insolent language"; for disputing labor contracts; for refusing to be "tied like a slave." Sometimes the attacks were intended simply to "thin out the niggers a little."Terrorism carried the day. Federal troops withdrew from the South in 1877. The dream of Reconstruction died. For the next century, political violence was visited upon blacks wantonly, with special treatment meted out toward black people of ambition. Black schools and churches were burned to the ground. Black voters and the political candidates who attempted to rally them were intimidated, and some were murdered. At the end of World War I, black veterans returning to their homes were assaulted for daring to wear the American uniform. The demobilization of soldiers after the war, which put white and black veterans into competition for scarce jobs, produced the Red Summer of 1919: a succession of racist pogroms against dozens of cities ranging from Longview, Texas, to Chicago to Washington, D.C. Organized white violence against blacks continued into the 1920s—in 1921 a white mob leveled Tulsa's "Black Wall Street," and in 1923 another one razed the black town of Rosewood, Florida—and virtually no one was punished.
A postcard dated August 3, 1920, depicts the aftermath of a lynching in Center, Texas, near the Louisiana border. According to the text on the other side, the victim was a 16-year-old boy. The work of mobs was a rabid and violent rendition of prejudices that extended even into the upper reaches of American government. The New Deal is today remembered as a model for what progressive government should do—cast a broad social safety net that protects the poor and the afflicted while building the middle class. When progressives wish to express their disappointment with Barack Obama, they point to the accomplishments of Franklin Roosevelt. But these progressives rarely note that Roosevelt's New Deal, much like the democracy that produced it, rested on the foundation of Jim Crow."The Jim Crow South," writes Ira Katznelson, a history and political-science professor at Columbia, "was the one collaborator America's democracy could not do without." The marks of that collaboration are all over the New Deal. The omnibus programs passed under the Social Security Act in 1935 were crafted in such a way as to protect the southern way of life. Old-age insurance (Social Security proper) and unemployment insurance excluded farmworkers and domestics—jobs heavily occupied by blacks. When President Roosevelt signed Social Security into law in 1935, 65 percent of African Americans nationally and between 70 and 80 percent in the South were ineligible. The NAACP protested, calling the new American safety net "a sieve with holes just big enough for the majority of Negroes to fall through."
In August 1957, state police pull teenagers out of a car during a demonstration against Bill and Daisy Myers, the first African Americans to move into Levittown, Pennsyvlania. (AP Photo/Bill Ingraham)
One man said his black neighbor was "probably a nice guy, but every time I look at him I see $2,000 drop off the value of my house."
VI. Making The Second Ghetto
The September 1966 Cicero protest against housing discrimination was one of the first nonviolent civil-rights campaigns launched near a major city. (Associated Press)
VII. "A Lot Of People Fell By The Way"
Click the image above to download a PDF version of
The Atlantic
's April 1972 profile of the Contract Buyers League.
White flight was not an accident—it was a triumph of racist social engineering.
Ethel Weatherspoon at her home in North Lawndale. After she bought it in 1957, she says, "most of the whites started moving out." (Carlos Javier Ortiz)
Deputy sheriffs patrol a Chicago street in 1970 after a dozen Contract Buyers League families were evicted. (Courtesy of Sun-Times Media)
VIII. "Negro Poverty is not White Poverty"
Visit North Lawndale today with Billy Brooks
Brooks showed me a picture of a Little League team he had coached. He went down the row of kids, pointing out which ones were in jail, which ones were dead, and which ones were doing all right. And then he pointed out his son—"That's my boy, Billy," Brooks said. Then he wondered aloud if keeping his son with him while working in North Lawndale had hastened his death. "It's a definite connection, because he was part of what I did here. And I think maybe I shouldn't have exposed him. But then, I had to," he said, "because I wanted him with me."
Is affirmative action meant to increase "diversity"? If so, it only tangentially relates to the specific problems of black people.
White Racism vs. White Resentment
"The idea that Affirmative Action justifies white resentment may be the greatest argument made for reparations—like ever."
Billy Brooks, who assisted the Contract Buyers League, still works in the neighborhood, helping kids escape poverty and violence. (Carlos Javier Ortiz)
IX. Toward A New Country
To celebrate freedom and democracy while forgetting America's origins in a slavery economy is patriotism à la carte.
When we think of white supremacy, we picture Colored Only signs, but we should picture pirate flags.
Many of its causes and many of its cures are the same. But there are differences—deep, corrosive, obstinate differences—radiating painful roots into the community and into the family, and the nature of the individual. These differences are not racial differences. They are solely and simply the consequence of ancient brutality, past injustice, and present prejudice.
X. "There Will Be No 'Reparations' From Germany"
The Auschwitz All Around Us
"It's very hard to accept white supremacy as a structure erected by actual people, as a choice, as an interest, as opposed to a momentary bout of insanity."
"If I could take German property without sitting down with them for even a minute but go in with jeeps and machine guns," said David Ben-Gurion, "I would do that."
Nahum Goldman, the president of the Jewish Claims Commission (center), signs 1952 reparations agreements between Germany and Israel. The two delegations entered the room by different doors, and the ceremony was carried out in silence. (Associated Press)
For the first time in the history of relations between people, a precedent has been created by which a great State, as a result of moral pressure alone, takes it upon itself to pay compensation to the victims of the government that preceded it. For the first time in the history of a people that has been persecuted, oppressed, plundered and despoiled for hundreds of years in the countries of Europe, a persecutor and despoiler has been obliged to return part of his spoils and has even undertaken to make collective reparation as partial compensation for material losses.
In the spring of 1921, a white mob leveled "Black Wall Street" in Tulsa, Oklahoma. Here, wounded prisoners ride in an Army truck during the martial law imposed by the Oklahoma governor in response to the race riot. (Hulton-Deutsch Collection/Corbis)
"Wells Fargo mortgage had an emerging-markets unit that specifically targeted black churches."
— Deuteronomy 15: 12–15
Besides the crime which consists in violating the law, and varying from the right rule of reason, whereby a man so far becomes degenerate, and declares himself to quit the principles of human nature, and to be a noxious creature, there iscommonly injury done to some person or other, and some other man receives damage by his transgression: in which case he who hath received any damage, has, besides the right of punishment common to him with other men, a particular right to seek reparation.
— John Locke, "Second Treatise"
By our unpaid labor and suffering, we have earned the right to the soil, many times over and over, and now we are determined to have it.
— Anonymous, 1861
Clyde Ross was born in 1923, the seventh of 13 children, near Clarksdale, Mississippi, the home of the blues. Ross's parents owned and farmed a 40-acre tract of land, flush with cows, hogs, and mules. Ross's mother would drive to Clarksdale to do her shopping in a horse and buggy, in which she invested all the pride one might place in a Cadillac. The family owned another horse, with a red coat, which they gave to Clyde. The Ross family wanted for little, save that which all black families in the Deep South then desperately desired—the protection of the law.
In the 1920s, Jim Crow Mississippi was, in all facets of society, a kleptocracy. The majority of the people in the state were perpetually robbed of the vote—a hijacking engineered through the trickery of the poll tax and the muscle of the lynch mob. Between 1882 and 1968, more black people were lynched in Mississippi than in any other state. "You and I know what's the best way to keep the nigger from voting," blustered Theodore Bilbo, a Mississippi senator and a proud Klansman. "You do it the night before the election."
The state's regime partnered robbery of the franchise with robbery of the purse. Many of Mississippi's black farmers lived in debt peonage, under the sway of cotton kings who were at once their landlords, their employers, and their primary merchants. Tools and necessities were advanced against the return on the crop, which was determined by the employer. When farmers were deemed to be in debt—and they often were—the negative balance was then carried over to the next season. A man or woman who protested this arrangement did so at the risk of grave injury or death. Refusing to work meant arrest under vagrancy laws and forced labor under the state's penal system.
Well into the 20th century, black people spoke of their flight from Mississippi in much the same manner as their runagate ancestors had. In her 2010 book, The Warmth of Other Suns, Isabel Wilkerson tells the story of Eddie Earvin, a spinach picker who fled Mississippi in 1963, after being made to work at gunpoint. "You didn't talk about it or tell nobody," Earvin said. "You had to sneak away."
When Clyde Ross was still a child, Mississippi authorities claimed his father owed $3,000 in back taxes. The elder Ross could not read. He did not have a lawyer. He did not know anyone at the local courthouse. He could not expect the police to be impartial. Effectively, the Ross family had no way to contest the claim and no protection under the law. The authorities seized the land. They seized the buggy. They took the cows, hogs, and mules. And so for the upkeep of separate but equal, the entire Ross family was reduced to sharecropping.
This was hardly unusual. In 2001, the Associated Press published a three-part investigation into the theft of black-owned land stretching back to the antebellum period. The series documented some 406 victims and 24,000 acres of land valued at tens of millions of dollars. The land was taken through means ranging from legal chicanery to terrorism. "Some of the land taken from black families has become a country club in Virginia," the AP reported, as well as "oil fields in Mississippi" and "a baseball spring training facility in Florida."
Clyde Ross was a smart child. His teacher thought he should attend a more challenging school. There was very little support for educating black people in Mississippi. But Julius Rosenwald, a part owner of Sears, Roebuck, had begun an ambitious effort to build schools for black children throughout the South. Ross's teacher believed he should attend the local Rosenwald school. It was too far for Ross to walk and get back in time to work in the fields. Local white children had a school bus. Clyde Ross did not, and thus lost the chance to better his education.
Then, when Ross was 10 years old, a group of white men demanded his only childhood possession—the horse with the red coat. "You can't have this horse. We want it," one of the white men said. They gave Ross's father $17.
"I did everything for that horse," Ross told me. "Everything. And they took him. Put him on the racetrack. I never did know what happened to him after that, but I know they didn't bring him back. So that's just one of my losses."
The losses mounted. As sharecroppers, the Ross family saw their wages treated as the landlord's slush fund. Landowners were supposed to split the profits from the cotton fields with sharecroppers. But bales would often disappear during the count, or the split might be altered on a whim. If cotton was selling for 50 cents a pound, the Ross family might get 15 cents, or only five. One year Ross's mother promised to buy him a $7 suit for a summer program at their church. She ordered the suit by mail. But that year Ross's family was paid only five cents a pound for cotton. The mailman arrived with the suit. The Rosses could not pay. The suit was sent back. Clyde Ross did not go to the church program.
It was in these early years that Ross began to understand himself as an American—he did not live under the blind decree of justice, but under the heel of a regime that elevated armed robbery to a governing principle. He thought about fighting. "Just be quiet," his father told him. "Because they'll come and kill us all."
Clyde Ross grew. He was drafted into the Army. The draft officials offered him an exemption if he stayed home and worked. He preferred to take his chances with war. He was stationed in California. He found that he could go into stores without being bothered. He could walk the streets without being harassed. He could go into a restaurant and receive service.
Ross was shipped off to Guam. He fought in World War II to save the world from tyranny. But when he returned to Clarksdale, he found that tyranny had followed him home. This was 1947, eight years before Mississippi lynched Emmett Till and tossed his broken body into the Tallahatchie River. The Great Migration, a mass exodus of 6 million African Americans that spanned most of the 20th century, was now in its second wave. The black pilgrims did not journey north simply seeking better wages and work, or bright lights and big adventures. They were fleeing the acquisitive warlords of the South. They were seeking the protection of the law.
Clyde Ross was among them. He came to Chicago in 1947 and took a job as a taster at Campbell's Soup. He made a stable wage. He married. He had children. His paycheck was his own. No Klansmen stripped him of the vote. When he walked down the street, he did not have to move because a white man was walking past. He did not have to take off his hat or avert his gaze. His journey from peonage to full citizenship seemed near-complete. Only one item was missing—a home, that final badge of entry into the sacred order of the American middle class of the Eisenhower years.
In 1961, Ross and his wife bought a house in North Lawndale, a bustling community on Chicago's West Side. North Lawndale had long been a predominantly Jewish neighborhood, but a handful of middle-class African Americans had lived there starting in the '40s. The community was anchored by the sprawling Sears, Roebuck headquarters. North Lawndale's Jewish People's Institute actively encouraged blacks to move into the neighborhood, seeking to make it a "pilot community for interracial living." In the battle for integration then being fought around the country, North Lawndale seemed to offer promising terrain. But out in the tall grass, highwaymen, nefarious as any Clarksdale kleptocrat, were lying in wait.
Three months after Clyde Ross moved into his house, the boiler blew out. This would normally be a homeowner's responsibility, but in fact, Ross was not really a homeowner. His payments were made to the seller, not the bank. And Ross had not signed a normal mortgage. He'd bought "on contract": a predatory agreement that combined all the responsibilities of homeownership with all the disadvantages of renting—while offering the benefits of neither. Ross had bought his house for $27,500. The seller, not the previous homeowner but a new kind of middleman, had bought it for only $12,000 six months before selling it to Ross. In a contract sale, the seller kept the deed until the contract was paid in full—and, unlike with a normal mortgage, Ross would acquire no equity in the meantime. If he missed a single payment, he would immediately forfeit his $1,000 down payment, all his monthly payments, and the property itself.
The men who peddled contracts in North Lawndale would sell homes at inflated prices and then evict families who could not pay—taking their down payment and their monthly installments as profit. Then they'd bring in another black family, rinse, and repeat. "He loads them up with payments they can't meet," an office secretary told The Chicago Daily Newsof her boss, the speculator Lou Fushanis, in 1963. "Then he takes the property away from them. He's sold some of the buildings three or four times."
Ross had tried to get a legitimate mortgage in another neighborhood, but was told by a loan officer that there was no financing available. The truth was that there was no financing for people like Clyde Ross. From the 1930s through the 1960s, black people across the country were largely cut out of the legitimate home-mortgage market through means both legal and extralegal. Chicago whites employed every measure, from "restrictive covenants" to bombings, to keep their neighborhoods segregated.
Their efforts were buttressed by the federal government. In 1934, Congress created the Federal Housing Administration. The FHA insured private mortgages, causing a drop in interest rates and a decline in the size of the down payment required to buy a house. But an insured mortgage was not a possibility for Clyde Ross. The FHA had adopted a system of maps that rated neighborhoods according to their perceived stability. On the maps, green areas, rated "A," indicated "in demand" neighborhoods that, as one appraiser put it, lacked "a single foreigner or Negro." These neighborhoods were considered excellent prospects for insurance. Neighborhoods where black people lived were rated "D" and were usually considered ineligible for FHA backing. They were colored in red. Neither the percentage of black people living there nor their social class mattered. Black people were viewed as a contagion. Redlining went beyond FHA-backed loans and spread to the entire mortgage industry, which was already rife with racism, excluding black people from most legitimate means of obtaining a mortgage.
This is not surprising. Black families, regardless of income, are significantly less wealthy than white families. The Pew Research Center estimates that white households are worth roughly 20 times as much as black households, and that whereas only 15 percent of whites have zero or negative wealth, more than a third of blacks do. Effectively, the black family in America is working without a safety net. When financial calamity strikes—a medical emergency, divorce, job loss—the fall is precipitous.
And just as black families of all incomes remain handicapped by a lack of wealth, so too do they remain handicapped by their restricted choice of neighborhood. Black people with upper-middle-class incomes do not generally live in upper-middle-class neighborhoods. Sharkey's research shows that black families making $100,000 typically live in the kinds of neighborhoods inhabited by white families making $30,000. "Blacks and whites inhabit such different neighborhoods," Sharkey writes, "that it is not possible to compare the economic outcomes of black and white children."
The implications are chilling. As a rule, poor black people do not work their way out of the ghetto—and those who do often face the horror of watching their children and grandchildren tumble back.
Even seeming evidence of progress withers under harsh light. In 2012, the Manhattan Institute cheerily noted that segregation had declined since the 1960s. And yet African Americans still remained—by far—the most segregated ethnic group in the country.
With segregation, with the isolation of the injured and the robbed, comes the concentration of disadvantage. An unsegregated America might see poverty, and all its effects, spread across the country with no particular bias toward skin color. Instead, the concentration of poverty has been paired with a concentration of melanin. The resulting conflagration has been devastating.
One thread of thinking in the African American community holds that these depressing numbers partially stem from cultural pathologies that can be altered through individual grit and exceptionally good behavior. (In 2011, Philadelphia Mayor Michael Nutter, responding to violence among young black males, put the blame on the family: "Too many men making too many babies they don't want to take care of, and then we end up dealing with your children." Nutter turned to those presumably fatherless babies: "Pull your pants up and buy a belt, because no one wants to see your underwear or the crack of your butt.") The thread is as old as black politics itself. It is also wrong. The kind of trenchant racism to which black people have persistently been subjected can never be defeated by making its victims more respectable. The essence of American racism is disrespect. And in the wake of the grim numbers, we see the grim inheritance.
The Contract Buyers League's suit brought by Clyde Ross and his allies took direct aim at this inheritance. The suit was rooted in Chicago's long history of segregation, which had created two housing markets—one legitimate and backed by the government, the other lawless and patrolled by predators. The suit dragged on until 1976, when the league lost a jury trial. Securing the equal protection of the law proved hard; securing reparations proved impossible. If there were any doubts about the mood of the jury, the foreman removed them by saying, when asked about the verdict, that he hoped it would help end "the mess Earl Warren made with Brown v. Board of Education and all that nonsense."
The Supreme Court seems to share that sentiment. The past two decades have witnessed a rollback of the progressive legislation of the 1960s. Liberals have found themselves on the defensive. In 2008, when Barack Obama was a candidate for president, he was asked whether his daughters—Malia and Sasha—should benefit from affirmative action. He answered in the negative.
The exchange rested upon an erroneous comparison of the average American white family and the exceptional first family. In the contest of upward mobility, Barack and Michelle Obama have won. But they've won by being twice as good—and enduring twice as much. Malia and Sasha Obama enjoy privileges beyond the average white child's dreams. But that comparison is incomplete. The more telling question is how they compare with Jenna and Barbara Bush—the products of many generations of privilege, not just one. Whatever the Obama children achieve, it will be evidence of their family's singular perseverance, not of broad equality.
The oft-celebrated G.I. Bill similarly failed black Americans, by mirroring the broader country's insistence on a racist housing policy. Though ostensibly color-blind, Title III of the bill, which aimed to give veterans access to low-interest home loans, left black veterans to tangle with white officials at their local Veterans Administration as well as with the same banks that had, for years, refused to grant mortgages to blacks. The historian Kathleen J. Frydl observes in her 2009 book, The GI Bill, that so many blacks were disqualified from receiving Title III benefits "that it is more accurate simply to say that blacks could not use this particular title."
In Cold War America, homeownership was seen as a means of instilling patriotism, and as a civilizing and anti-radical force. "No man who owns his own house and lot can be a Communist," claimed William Levitt, who pioneered the modern suburb with the development of the various Levittowns, his famous planned communities. "He has too much to do."
But the Levittowns were, with Levitt's willing acquiescence, segregated throughout their early years. Daisy and Bill Myers, the first black family to move into Levittown, Pennsylvania, were greeted with protests and a burning cross. A neighbor who opposed the family said that Bill Myers was "probably a nice guy, but every time I look at him I see $2,000 drop off the value of my house."
The neighbor had good reason to be afraid. Bill and Daisy Myers were from the other side of John C. Calhoun's dual society. If they moved next door, housing policy almost guaranteed that their neighbors' property values would decline.
Whereas shortly before the New Deal, a typical mortgage required a large down payment and full repayment within about 10 years, the creation of the Home Owners' Loan Corporation in 1933 and then the Federal Housing Administration the following year allowed banks to offer loans requiring no more than 10 percent down, amortized over 20 to 30 years. "Without federal intervention in the housing market, massive suburbanization would have been impossible," writes Thomas J. Sugrue, a historian at the University of Pennsylvania. "In 1930, only 30 percent of Americans owned their own homes; by 1960, more than 60 percent were home owners. Home ownership became an emblem of American citizenship."
That emblem was not to be awarded to blacks. The American real-estate industry believed segregation to be a moral principle. As late as 1950, the National Association of Real Estate Boards' code of ethics warned that "a Realtor should never be instrumental in introducing into a neighborhood … any race or nationality, or any individuals whose presence will clearly be detrimental to property values." A 1943 brochure specified that such potential undesirables might include madams, bootleggers, gangsters—and "a colored man of means who was giving his children a college education and thought they were entitled to live among whites."
The federal government concurred. It was the Home Owners' Loan Corporation, not a private trade association, that pioneered the practice of redlining, selectively granting loans and insisting that any property it insured be covered by a restrictive covenant—a clause in the deed forbidding the sale of the property to anyone other than whites. Millions of dollars flowed from tax coffers into segregated white neighborhoods.
"For perhaps the first time, the federal government embraced the discriminatory attitudes of the marketplace," the historian Kenneth T. Jackson wrote in his 1985 book, Crabgrass Frontier, a history of suburbanization. "Previously, prejudices were personalized and individualized; FHA exhorted segregation and enshrined it as public policy. Whole areas of cities were declared ineligible for loan guarantees." Redlining was not officially outlawed until 1968, by the Fair Housing Act. By then the damage was done—and reports of redlining by banks have continued.
The federal government is premised on equal fealty from all its citizens, who in return are to receive equal treatment. But as late as the mid-20th century, this bargain was not granted to black people, who repeatedly paid a higher price for citizenship and received less in return. Plunder had been the essential feature of slavery, of the society described by Calhoun. But practically a full century after the end of the Civil War and the abolition of slavery, the plunder—quiet, systemic, submerged—continued even amidst the aims and achievements of New Deal liberals.
Today Chicago is one of the most segregated cities in the country, a fact that reflects assiduous planning. In the effort to uphold white supremacy at every level down to the neighborhood, Chicago—a city founded by the black fur trader Jean Baptiste Point du Sable—has long been a pioneer. The efforts began in earnest in 1917, when the Chicago Real Estate Board, horrified by the influx of southern blacks, lobbied to zone the entire city by race. But after the Supreme Court ruled against explicit racial zoning that year, the city was forced to pursue its agenda by more-discreet means.
Like the Home Owners' Loan Corporation, the Federal Housing Administration initially insisted on restrictive covenants, which helped bar blacks and other ethnic undesirables from receiving federally backed home loans. By the 1940s, Chicago led the nation in the use of these restrictive covenants, and about half of all residential neighborhoods in the city were effectively off-limits to blacks.
It is common today to become misty-eyed about the old black ghetto, where doctors and lawyers lived next door to meatpackers and steelworkers, who themselves lived next door to prostitutes and the unemployed. This segregationist nostalgia ignores the actual conditions endured by the people living there—vermin and arson, for instance—and ignores the fact that the old ghetto was premised on denying black people privileges enjoyed by white Americans.
In 1948, when the Supreme Court ruled that restrictive covenants, while permissible, were not enforceable by judicial action, Chicago had other weapons at the ready. The Illinois state legislature had already given Chicago's city council the right to approve—and thus to veto—any public housing in the city's wards. This came in handy in 1949, when a new federal housing act sent millions of tax dollars into Chicago and other cities around the country. Beginning in 1950, site selection for public housing proceeded entirely on the grounds of segregation. By the 1960s, the city had created with its vast housing projects what the historian Arnold R. Hirsch calls a "second ghetto," one larger than the old Black Belt but just as impermeable. More than 98 percent of all the family public-housing units built in Chicago between 1950 and the mid‑1960s were built in all-black neighborhoods.
Governmental embrace of segregation was driven by the virulent racism of Chicago's white citizens. White neighborhoods vulnerable to black encroachment formed block associations for the sole purpose of enforcing segregation. They lobbied fellow whites not to sell. They lobbied those blacks who did manage to buy to sell back. In 1949, a group of Englewood Catholics formed block associations intended to "keep up the neighborhood." Translation: keep black people out. And when civic engagement was not enough, when government failed, when private banks could no longer hold the line, Chicago turned to an old tool in the American repertoire—racial violence. "The pattern of terrorism is easily discernible," concluded a Chicago civic group in the 1940s. "It is at the seams of the black ghetto in all directions." On July 1 and 2 of 1946, a mob of thousands assembled in Chicago's Park Manor neighborhood, hoping to eject a black doctor who'd recently moved in. The mob pelted the house with rocks and set the garage on fire. The doctor moved away.
In 1947, after a few black veterans moved into the Fernwood section of Chicago, three nights of rioting broke out; gangs of whites yanked blacks off streetcars and beat them. Two years later, when a union meeting attended by blacks in Englewood triggered rumors that a home was being "sold to niggers," blacks (and whites thought to be sympathetic to them) were beaten in the streets. In 1951, thousands of whites in Cicero, 20 minutes or so west of downtown Chicago, attacked an apartment building that housed a single black family, throwing bricks and firebombs through the windows and setting the apartment on fire. A Cook County grand jury declined to charge the rioters—and instead indicted the family's NAACP attorney, the apartment's white owner, and the owner's attorney and rental agent, charging them with conspiring to lower property values. Two years after that, whites picketed and planted explosives in South Deering, about 30 minutes from downtown Chicago, to force blacks out.
When terrorism ultimately failed, white homeowners simply fled the neighborhood. The traditional terminology, white flight, implies a kind of natural expression of preference. In fact, white flight was a triumph of social engineering, orchestrated by the shared racist presumptions of America's public and private sectors. For should any nonracist white families decide that integration might not be so bad as a matter of principle or practicality, they still had to contend with the hard facts of American housing policy: When the mid-20th-century white homeowner claimed that the presence of a Bill and Daisy Myers decreased his property value, he was not merely engaging in racist dogma—he was accurately observing the impact of federal policy on market prices. Redlining destroyed the possibility of investment wherever black people lived.
Speculators in North Lawndale, and at the edge of the black ghettos, knew there was money to be made off white panic. They resorted to "block-busting"—spooking whites into selling cheap before the neighborhood became black. They would hire a black woman to walk up and down the street with a stroller. Or they'd hire someone to call a number in the neighborhood looking for "Johnny Mae." Then they'd cajole whites into selling at low prices, informing them that the more blacks who moved in, the more the value of their homes would decline, so better to sell now. With these white-fled homes in hand, speculators then turned to the masses of black people who had streamed northward as part of the Great Migration, or who were desperate to escape the ghettos: the speculators would take the houses they'd just bought cheap through block-busting and sell them to blacks on contract.
To keep up with his payments and keep his heat on, Clyde Ross took a second job at the post office and then a third job delivering pizza. His wife took a job working at Marshall Field. He had to take some of his children out of private school. He was not able to be at home to supervise his children or help them with their homework. Money and time that Ross wanted to give his children went instead to enrich white speculators.
"The problem was the money," Ross told me. "Without the money, you can't move. You can't educate your kids. You can't give them the right kind of food. Can't make the house look good. They think this neighborhood is where they supposed to be. It changes their outlook. My kids were going to the best schools in this neighborhood, and I couldn't keep them in there."
Mattie Lewis came to Chicago from her native Alabama in the mid-'40s, when she was 21, persuaded by a friend who told her she could get a job as a hairdresser. Instead she was hired by Western Electric, where she worked for 41 years. I met Lewis in the home of her neighbor Ethel Weatherspoon. Both had owned homes in North Lawndale for more than 50 years. Both had bought their houses on contract. Both had been active with Clyde Ross in the Contract Buyers League's effort to garner restitution from contract sellers who'd operated in North Lawndale, banks who'd backed the scheme, and even the Federal Housing Administration. We were joined by Jack Macnamara, who'd been an organizing force in the Contract Buyers League when it was founded, in 1968. Our gathering had the feel of a reunion, because the writer James Alan McPherson had profiled the Contract Buyers League for The Atlantic back in 1972.
Weatherspoon bought her home in 1957. "Most of the whites started moving out," she told me. "'The blacks are coming. The blacks are coming.' They actually said that. They had signs up: Don't sell to blacks."
Before moving to North Lawndale, Lewis and her husband tried moving to Cicero after seeing a house advertised for sale there. "Sorry, I just sold it today," the Realtor told Lewis's husband. "I told him, 'You know they don't want you in Cicero,' " Lewis recalls. " 'They ain't going to let nobody black in Cicero.' "
In 1958, the couple bought a home in North Lawndale on contract. They were not blind to the unfairness. But Lewis, born in the teeth of Jim Crow, considered American piracy—black people keep on making it, white people keep on taking it—a fact of nature. "All I wanted was a house. And that was the only way I could get it. They weren't giving black people loans at that time," she said. "We thought, 'This is the way it is. We going to do it till we die, and they ain't never going to accept us. That's just the way it is.'
"The only way you were going to buy a home was to do it the way they wanted," she continued. "And I was determined to get me a house. If everybody else can have one, I want one too. I had worked for white people in the South. And I saw how these white people were living in the North and I thought, 'One day I'm going to live just like them.' I wanted cabinets and all these things these other people have."
Whenever she visited white co-workers at their homes, she saw the difference. "I could see we were just getting ripped off," she said. "I would see things and I would say, 'I'd like to do this at my house.' And they would say, 'Do it,' but I would think, 'I can't, because it costs us so much more.' "
I asked Lewis and Weatherspoon how they kept up on payments.
"You paid it and kept working," Lewis said of the contract. "When that payment came up, you knew you had to pay it."
"You cut down on the light bill. Cut down on your food bill," Weatherspoon interjected.
"You cut down on things for your child, that was the main thing," said Lewis. "My oldest wanted to be an artist and my other wanted to be a dancer and my other wanted to take music."
Lewis and Weatherspoon, like Ross, were able to keep their homes. The suit did not win them any remuneration. But it forced contract sellers to the table, where they allowed some members of the Contract Buyers League to move into regular mortgages or simply take over their houses outright. By then they'd been bilked for thousands. In talking with Lewis and Weatherspoon, I was seeing only part of the picture—the tiny minority who'd managed to hold on to their homes. But for all our exceptional ones, for every Barack and Michelle Obama, for every Ethel Weatherspoon or Clyde Ross, for every black survivor, there are so many thousands gone.
"A lot of people fell by the way," Lewis told me. "One woman asked me if I would keep all her china. She said, 'They ain't going to set you out.' "
On a recent spring afternoon in North Lawndale, I visited Billy Lamar Brooks Sr. Brooks has been an activist since his youth in the Black Panther Party, when he aided the Contract Buyers League. I met him in his office at the Better Boys Foundation, a staple of North Lawndale whose mission is to direct local kids off the streets and into jobs and college. Brooks's work is personal. On June 14, 1991, his 19-year-old son, Billy Jr., was shot and killed. "These guys tried to stick him up," Brooks told me. "I suspect he could have been involved in some things … He's always on my mind. Every day."
Brooks was not raised in the streets, though in such a neighborhood it is impossible to avoid the influence. "I was in church three or four times a week. That's where the girls were," he said, laughing. "The stark reality is still there. There's no shield from life. You got to go to school. I lived here. I went to Marshall High School. Over here were the Egyptian Cobras. Over there were the Vice Lords."
Brooks has since moved away from Chicago's West Side. But he is still working in North Lawndale. If "you got a nice house, you live in a nice neighborhood, then you are less prone to violence, because your space is not deprived," Brooks said. "You got a security point. You don't need no protection." But if "you grow up in a place like this, housing sucks. When they tore down the projects here, they left the high-rises and came to the neighborhood with that gang mentality. You don't have nothing, so you going to take something, even if it's not real. You don't have no street, but in your mind it's yours."
We walked over to a window behind his desk. A group of young black men were hanging out in front of a giant mural memorializing two black men:In Lovin Memory Quentin aka "Q," July 18, 1974 ❤ March 2, 2012. The name and face of the other man had been spray-painted over by a rival group. The men drank beer. Occasionally a car would cruise past, slow to a crawl, then stop. One of the men would approach the car and make an exchange, then the car would drive off. Brooks had known all of these young men as boys.
"That's their corner," he said.
We watched another car roll through, pause briefly, then drive off. "No respect, no shame," Brooks said. "That's what they do. From that alley to that corner. They don't go no farther than that. See the big brother there? He almost died a couple of years ago. The one drinking the beer back there … I know all of them. And the reason they feel safe here is cause of this building, and because they too chickenshit to go anywhere. But that's their mentality. That's their block."
From the White House on down, the myth holds that fatherhood is the great antidote to all that ails black people. But Billy Brooks Jr. had a father. Trayvon Martin had a father. Jordan Davis had a father. Adhering to middle-class norms has never shielded black people from plunder. Adhering to middle-class norms is what made Ethel Weatherspoon a lucrative target for rapacious speculators. Contract sellers did not target the very poor. They targeted black people who had worked hard enough to save a down payment and dreamed of the emblem of American citizenship—homeownership. It was not a tangle of pathology that put a target on Clyde Ross's back. It was not a culture of poverty that singled out Mattie Lewis for "the thrill of the chase and the kill." Some black people always will be twice as good. But they generally find white predation to be thrice as fast.
Liberals today mostly view racism not as an active, distinct evil but as a relative of white poverty and inequality. They ignore the long tradition of this country actively punishing black success—and the elevation of that punishment, in the mid-20th century, to federal policy. President Lyndon Johnson may have noted in his historic civil-rights speech at Howard University in 1965 that "Negro poverty is not white poverty." But his advisers and their successors were, and still are, loath to craft any policy that recognizes the difference.
After his speech, Johnson convened a group of civil-rights leaders, including the esteemed A. Philip Randolph and Bayard Rustin, to address the "ancient brutality." In a strategy paper, they agreed with the president that "Negro poverty is a special, and particularly destructive, form of American poverty." But when it came to specifically addressing the "particularly destructive," Rustin's group demurred, preferring to advance programs that addressed "all the poor, black and white."
The urge to use the moral force of the black struggle to address broader inequalities originates in both compassion and pragmatism. But it makes for ambiguous policy. Affirmative action's precise aims, for instance, have always proved elusive. Is it meant to make amends for the crimes heaped upon black people? Not according to the Supreme Court. In its 1978 ruling in Regents of the University of California v. Bakke, the Court rejected "societal discrimination" as "an amorphous concept of injury that may be ageless in its reach into the past." Is affirmative action meant to increase "diversity"? If so, it only tangentially relates to the specific problems of black people—the problem of what America has taken from them over several centuries.
This confusion about affirmative action's aims, along with our inability to face up to the particular history of white-imposed black disadvantage, dates back to the policy's origins. "There is no fixed and firm definition of affirmative action," an appointee in Johnson's Department of Labor declared. "Affirmative action is anything that you have to do to get results. But this does not necessarily include preferential treatment."
Yet America was built on the preferential treatment of white people—395 years of it. Vaguely endorsing a cuddly, feel-good diversity does very little to redress this.
Today, progressives are loath to invoke white supremacy as an explanation for anything. On a practical level, the hesitation comes from the dim view the Supreme Court has taken of the reforms of the 1960s. The Voting Rights Act has been gutted. The Fair Housing Act might well be next. Affirmative action is on its last legs. In substituting a broad class struggle for an anti-racist struggle, progressives hope to assemble a coalition by changing the subject.
The politics of racial evasion are seductive. But the record is mixed. Aid to Families With Dependent Children was originally written largely to exclude blacks—yet by the 1990s it was perceived as a giveaway to blacks. The Affordable Care Act makes no mention of race, but this did not keep Rush Limbaugh from denouncing it as reparations. Moreover, the act's expansion of Medicaid was effectively made optional, meaning that many poor blacks in the former Confederate states do not benefit from it. The Affordable Care Act, like Social Security, will eventually expand its reach to those left out; in the meantime, black people will be injured.
"All that it would take to sink a new WPA program would be some skillfully packaged footage of black men leaning on shovels smoking cigarettes," the sociologist Douglas S. Massey writes. "Papering over the issue of race makes for bad social theory, bad research, and bad public policy." To ignore the fact that one of the oldest republics in the world was erected on a foundation of white supremacy, to pretend that the problems of a dual society are the same as the problems of unregulated capitalism, is to cover the sin of national plunder with the sin of national lying. The lie ignores the fact that reducing American poverty and ending white supremacy are not the same. The lie ignores the fact that closing the "achievement gap" will do nothing to close the "injury gap," in which black college graduates still suffer higher unemployment rates than white college graduates, and black job applicants without criminal records enjoy roughly the same chance of getting hired as white applicants with criminal records.
Chicago, like the country at large, embraced policies that placed black America's most energetic, ambitious, and thrifty countrymen beyond the pale of society and marked them as rightful targets for legal theft. The effects reverberate beyond the families who were robbed to the community that beholds the spectacle. Don't just picture Clyde Ross working three jobs so he could hold on to his home. Think of his North Lawndale neighbors—their children, their nephews and nieces—and consider how watching this affects them. Imagine yourself as a young black child watching your elders play by all the rules only to have their possessions tossed out in the street and to have their most sacred possession—their home—taken from them.
The message the young black boy receives from his country, Billy Brooks says, is " 'You ain't shit. You not no good. The only thing you are worth is working for us. You will never own anything. You not going to get an education. We are sending your ass to the penitentiary.' They're telling you no matter how hard you struggle, no matter what you put down, you ain't shit. 'We're going to take what you got. You will never own anything, nigger.' "
When Clyde Ross was a child, his older brother Winter had a seizure. He was picked up by the authorities and delivered to Parchman Farm, a 20,000-acre state prison in the Mississippi Delta region.
"He was a gentle person," Clyde Ross says of his brother. "You know, he was good to everybody. And he started having spells, and he couldn't control himself. And they had him picked up, because they thought he was dangerous."
Built at the turn of the century, Parchman was supposed to be a progressive and reformist response to the problem of "Negro crime." In fact it was the gulag of Mississippi, an object of terror to African Americans in the Delta. In the early years of the 20th century, Mississippi Governor James K. Vardaman used to amuse himself by releasing black convicts into the surrounding wilderness and hunting them down with bloodhounds. "Throughout the American South," writes David M. Oshinsky in his bookWorse Than Slavery, "Parchman Farm is synonymous with punishment and brutality, as well it should be … Parchman is the quintessential penal farm, the closest thing to slavery that survived the Civil War."
When the Ross family went to retrieve Winter, the authorities told them that Winter had died. When the Ross family asked for his body, the authorities at Parchman said they had buried him. The family never saw Winter's body.
And this was just one of their losses.
Scholars have long discussed methods by which America might make reparations to those on whose labor and exclusion the country was built. In the 1970s, the Yale Law professor Boris Bittker argued in The Case for Black Reparations that a rough price tag for reparations could be determined by multiplying the number of African Americans in the population by the difference in white and black per capita income. That number—$34 billion in 1973, when Bittker wrote his book—could be added to a reparations program each year for a decade or two. Today Charles Ogletree, the Harvard Law School professor, argues for something broader: a program of job training and public works that takes racial justice as its mission but includes the poor of all races.
Perhaps no statistic better illustrates the enduring legacy of our country's shameful history of treating black people as sub-citizens, sub-Americans, and sub-humans than the wealth gap. Reparations would seek to close this chasm. But as surely as the creation of the wealth gap required the cooperation of every aspect of the society, bridging it will require the same.
Perhaps after a serious discussion and debate—the kind that HR 40 proposes—we may find that the country can never fully repay African Americans. But we stand to discover much about ourselves in such a discussion—and that is perhaps what scares us. The idea of reparations is frightening not simply because we might lack the ability to pay. The idea of reparations threatens something much deeper—America's heritage, history, and standing in the world.
The early American economy was built on slave labor. The Capitol and the White House were built by slaves. President James K. Polk traded slaves from the Oval Office. The laments about "black pathology," the criticism of black family structures by pundits and intellectuals, ring hollow in a country whose existence was predicated on the torture of black fathers, on the rape of black mothers, on the sale of black children. An honest assessment of America's relationship to the black family reveals the country to be not its nurturer but its destroyer.
And this destruction did not end with slavery. Discriminatory laws joined the equal burden of citizenship to unequal distribution of its bounty. These laws reached their apex in the mid-20th century, when the federal government—through housing policies—engineered the wealth gap, which remains with us to this day. When we think of white supremacy, we picture Colored Only signs, but we should picture pirate flags.
On some level, we have always grasped this.
"Negro poverty is not white poverty," President Johnson said in his historic civil-rights speech.
We invoke the words of Jefferson and Lincoln because they say something about our legacy and our traditions. We do this because we recognize our links to the past—at least when they flatter us. But black history does not flatter American democracy; it chastens it. The popular mocking of reparations as a harebrained scheme authored by wild-eyed lefties and intellectually unserious black nationalists is fear masquerading as laughter. Black nationalists have always perceived something unmentionable about America that integrationists dare not acknowledge—that white supremacy is not merely the work of hotheaded demagogues, or a matter of false consciousness, but a force so fundamental to America that it is difficult to imagine the country without it.
And so we must imagine a new country. Reparations—by which I mean the full acceptance of our collective biography and its consequences—is the price we must pay to see ourselves squarely. The recovering alcoholic may well have to live with his illness for the rest of his life. But at least he is not living a drunken lie. Reparations beckons us to reject the intoxication of hubris and see America as it is—the work of fallible humans.
Won't reparations divide us? Not any more than we are already divided. The wealth gap merely puts a number on something we feel but cannot say—that American prosperity was ill-gotten and selective in its distribution. What is needed is an airing of family secrets, a settling with old ghosts. What is needed is a healing of the American psyche and the banishment of white guilt.
What I'm talking about is more than recompense for past injustices—more than a handout, a payoff, hush money, or a reluctant bribe. What I'm talking about is a national reckoning that would lead to spiritual renewal. Reparations would mean the end of scarfing hot dogs on the Fourth of July while denying the facts of our heritage. Reparations would mean the end of yelling "patriotism" while waving a Confederate flag. Reparations would mean a revolution of the American consciousness, a reconciling of our self-image as the great democratizer with the facts of our history.
We are not the first to be summoned to such a challenge.
In 1952, when West Germany began the process of making amends for the Holocaust, it did so under conditions that should be instructive to us. Resistance was violent. Very few Germans believed that Jews were entitled to anything. Only 5 percent of West Germans surveyed reported feeling guilty about the Holocaust, and only 29 percent believed that Jews were owed restitution from the German people.
"The rest," the historian Tony Judt wrote in his 2005 book, Postwar, "were divided between those (some two-fifths of respondents) who thought that only people 'who really committed something' were responsible and should pay, and those (21 percent) who thought 'that the Jews themselves were partly responsible for what happened to them during the Third Reich.' "
Germany's unwillingness to squarely face its history went beyond polls. Movies that suggested a societal responsibility for the Holocaust beyond Hitler were banned. "The German soldier fought bravely and honorably for his homeland," claimed President Eisenhower, endorsing the Teutonic national myth. Judt wrote, "Throughout the fifties West German officialdom encouraged a comfortable view of the German past in which the Wehrmacht was heroic, while Nazis were in a minority and properly punished."
Konrad Adenauer, the postwar German chancellor, was in favor of reparations, but his own party was divided, and he was able to get an agreement passed only with the votes of the Social Democratic opposition.
Among the Jews of Israel, reparations provoked violent and venomous reactions ranging from denunciation to assassination plots. On January 7, 1952, as the Knesset—the Israeli parliament—convened to discuss the prospect of a reparations agreement with West Germany, Menachem Begin, the future prime minister of Israel, stood in front of a large crowd, inveighing against the country that had plundered the lives, labor, and property of his people. Begin claimed that all Germans were Nazis and guilty of murder. His condemnations then spread to his own young state. He urged the crowd to stop paying taxes and claimed that the nascent Israeli nation characterized the fight over whether or not to accept reparations as a "war to the death." When alerted that the police watching the gathering were carrying tear gas, allegedly of German manufacture, Begin yelled, "The same gases that asphyxiated our parents!"
Begin then led the crowd in an oath to never forget the victims of the Shoah, lest "my right hand lose its cunning" and "my tongue cleave to the roof of my mouth." He took the crowd through the streets toward the Knesset. From the rooftops, police repelled the crowd with tear gas and smoke bombs. But the wind shifted, and the gas blew back toward the Knesset, billowing through windows shattered by rocks. In the chaos, Begin and Prime Minister David Ben-Gurion exchanged insults. Two hundred civilians and 140 police officers were wounded. Nearly 400 people were arrested. Knesset business was halted.
Begin then addressed the chamber with a fiery speech condemning the actions the legislature was about to take. "Today you arrested hundreds," he said. "Tomorrow you may arrest thousands. No matter, they will go, they will sit in prison. We will sit there with them. If necessary, we will be killed with them. But there will be no 'reparations' from Germany."
Survivors of the Holocaust feared laundering the reputation of Germany with money, and mortgaging the memory of their dead. Beyond that, there was a taste for revenge. "My soul would be at rest if I knew there would be 6 million German dead to match the 6 million Jews," said Meir Dworzecki, who'd survived the concentration camps of Estonia.
Ben-Gurion countered this sentiment, not by repudiating vengeance but with cold calculation: "If I could take German property without sitting down with them for even a minute but go in with jeeps and machine guns to the warehouses and take it, I would do that—if, for instance, we had the ability to send a hundred divisions and tell them, 'Take it.' But we can't do that."
The reparations conversation set off a wave of bomb attempts by Israeli militants. One was aimed at the foreign ministry in Tel Aviv. Another was aimed at Chancellor Adenauer himself. And one was aimed at the port of Haifa, where the goods bought with reparations money were arriving. West Germany ultimately agreed to pay Israel 3.45 billion deutsche marks, or more than $7 billion in today's dollars. Individual reparations claims followed—for psychological trauma, for offense to Jewish honor, for halting law careers, for life insurance, for time spent in concentration camps. Seventeen percent of funds went toward purchasing ships. "By the end of 1961, these reparations vessels constituted two-thirds of the Israeli merchant fleet," writes the Israeli historian Tom Segev in his book The Seventh Million. "From 1953 to 1963, the reparations money funded about a third of the total investment in Israel's electrical system, which tripled its capacity, and nearly half the total investment in the railways."
Israel's GNP tripled during the 12 years of the agreement. The Bank of Israel attributed 15 percent of this growth, along with 45,000 jobs, to investments made with reparations money. But Segev argues that the impact went far beyond that. Reparations "had indisputable psychological and political importance," he writes.
Reparations could not make up for the murder perpetrated by the Nazis. But they did launch Germany's reckoning with itself, and perhaps provided a road map for how a great civilization might make itself worthy of the name.
Assessing the reparations agreement, David Ben-Gurion said:
Something more than moral pressure calls America to reparations. We cannot escape our history. All of our solutions to the great problems of health care, education, housing, and economic inequality are troubled by what must go unspoken. "The reason black people are so far behind now is not because of now," Clyde Ross told me. "It's because of then." In the early 2000s, Charles Ogletree went to Tulsa, Oklahoma, to meet with the survivors of the 1921 race riot that had devastated "Black Wall Street." The past was not the past to them. "It was amazing seeing these black women and men who were crippled, blind, in wheelchairs," Ogletree told me. "I had no idea who they were and why they wanted to see me. They said, 'We want you to represent us in this lawsuit.' "
A commission authorized by the Oklahoma legislature produced a report affirming that the riot, the knowledge of which had been suppressed for years, had happened. But the lawsuit ultimately failed, in 2004. Similar suits pushed against corporations such as Aetna (which insured slaves) and Lehman Brothers (whose co-founding partner owned them) also have thus far failed. These results are dispiriting, but the crime with which reparations activists charge the country implicates more than just a few towns or corporations. The crime indicts the American people themselves, at every level, and in nearly every configuration. A crime that implicates the entire American people deserves its hearing in the legislative body that represents them.
John Conyers's HR 40 is the vehicle for that hearing. No one can know what would come out of such a debate. Perhaps no number can fully capture the multi-century plunder of black people in America. Perhaps the number is so large that it can't be imagined, let alone calculated and dispensed. But I believe that wrestling publicly with these questions matters as much as—if not more than—the specific answers that might be produced. An America that asks what it owes its most vulnerable citizens is improved and humane. An America that looks away is ignoring not just the sins of the past but the sins of the present and the certain sins of the future. More important than any single check cut to any African American, the payment of reparations would represent America's maturation out of the childhood myth of its innocence into a wisdom worthy of its founders.
In 2010, Jacob S. Rugh, then a doctoral candidate at Princeton, and the sociologist Douglas S. Massey published a study of the recent foreclosure crisis. Among its drivers, they found an old foe: segregation. Black home buyers—even after controlling for factors like creditworthiness—were still more likely than white home buyers to be steered toward subprime loans. Decades of racist housing policies by the American government, along with decades of racist housing practices by American businesses, had conspired to concentrate African Americans in the same neighborhoods. As in North Lawndale half a century earlier, these neighborhoods were filled with people who had been cut off from mainstream financial institutions. When subprime lenders went looking for prey, they found black people waiting like ducks in a pen.
"High levels of segregation create a natural market for subprime lending," Rugh and Massey write, "and cause riskier mortgages, and thus foreclosures, to accumulate disproportionately in racially segregated cities' minority neighborhoods."
Plunder in the past made plunder in the present efficient. The banks of America understood this. In 2005, Wells Fargo promoted a series of Wealth Building Strategies seminars. Dubbing itself "the nation's leading originator of home loans to ethnic minority customers," the bank enrolled black public figures in an ostensible effort to educate blacks on building "generational wealth." But the "wealth building" seminars were a front for wealth theft. In 2010, the Justice Department filed a discrimination suit against Wells Fargo alleging that the bank had shunted blacks into predatory loans regardless of their creditworthiness. This was not magic or coincidence or misfortune. It was racism reifying itself. According to TheNew York Times, affidavits found loan officers referring to their black customers as "mud people" and to their subprime products as "ghetto loans."
"We just went right after them," Beth Jacobson, a former Wells Fargo loan officer, told The Times. "Wells Fargo mortgage had an emerging-markets unit that specifically targeted black churches because it figured church leaders had a lot of influence and could convince congregants to take out subprime loans."
In 2011, Bank of America agreed to pay $355 million to settle charges of discrimination against its Countrywide unit. The following year, Wells Fargo settled its discrimination suit for more than $175 million. But the damage had been done. In 2009, half the properties in Baltimore whose owners had been granted loans by Wells Fargo between 2005 and 2008 were vacant; 71 percent of these properties were in predominantly black neighborhoods.
***
5 Things About Slavery You Probably Didn't Learn In Social Studies: A Short Guide To 'The Half Has Never Been Told'
Posted: 10/23/2014 3:49 pm EDT
Updated: 10/25/2014 11:59 am EDT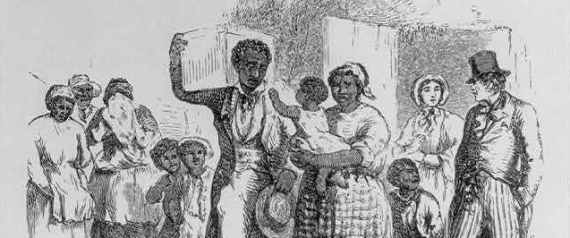 What you might not have taken away from the ensuing media storm is that "The Half Has Never Been Told" is quite a gripping read. Baptist weaves deftly between analysis of economic data and narrative prose to paint a picture of American slavery that is pretty different from what you may have learned in high school Social Studies class.
The whole thing is well worth reading in full. Baptist positions his book in opposition to textbooks that present slavery like a distant aberration of American history, cramming 250 years into a few chapters in a way "that cuts the beating heart out of the story." To counter that image of history, Baptist devotes much of the book to depicting the lived experience of enslavement in a way that's vivid and immediate.
But for those of you who are strapped for time, or who want a peek into the book before committing to the full 420 pages, here are five of his key arguments: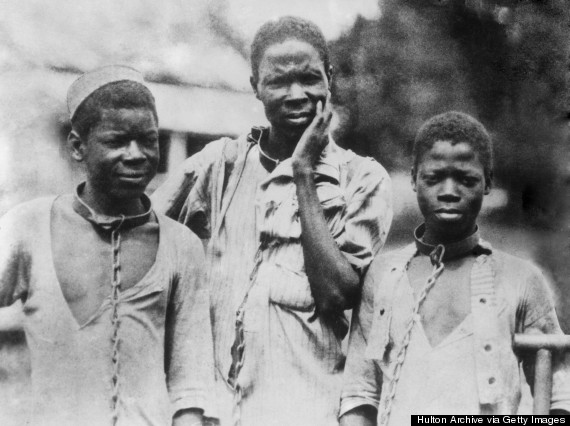 1) Slavery was a key driver of the formation of American wealth.
Baptist argues that our narrative of slavery generally goes something like this: it was a terrible thing, but it was an anomaly, a sort of feudal throwback within capitalism whose demise would inevitably come with the rise of wage labor. In fact, he argues, it was at the heart of the development of American capitalism.
Baptist crunches economic data to come up with a "back-of-the-envelope" estimate of how much slavery contributed to the American economy both directly and indirectly. "All told, more than $600 million, or almost half of the economic activity in the United States in 1836, derived directly or indirectly from cotton produced by the million-odd slaves -- 6 percent of the total US population -- who in that year toiled in labor camps on slavery's frontier."
By 1850, he writes, American slaves were worth $1.3 billion, one-fifth of the nation's wealth.
2) In its heyday, slavery was more efficient than free labor, contrary to the arguments made by some northerners at the time.
Drawing on cotton production data and firsthand accounts of slaveowners and the formerly enslaved, Baptist finds that ever-increasing cotton picking quotas, enforced by brutal whippings, led slaves to reach picking speeds that stretched the limits of physical possibility. "A study of planter account books that record daily picking totals for individual enslaved people on labor camps across the South found a growth in daily picking totals of 2.1 percent per year," Baptist writes. "The increase was even higher if one looks at the growth in the newer southwestern areas in 1860, where the efficiency of picking grew by 2.6 percent per year from 1811 to 1860, for a total productivity increase of 361 percent."
Free wage laborers were comparatively much slower. "Many enslaved cotton pickers in the late 1850s had peaked at well over 200 pounds per day," Baptist notes. "In the 1930s, after a half-century of massive scientific experimentation, all to make the cotton boll more pickable, the great-grandchildren of the enslaved often picked only 100 to 120 pounds per day."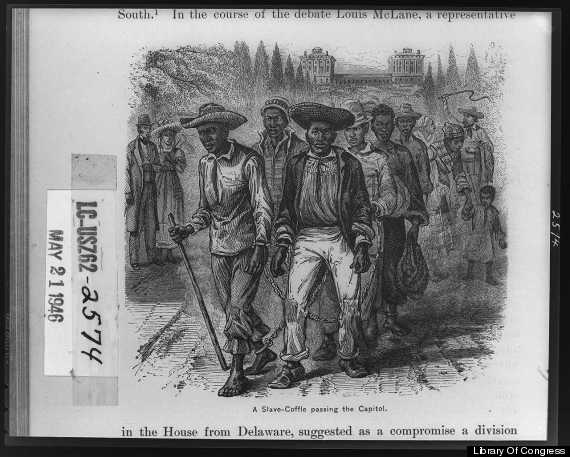 3) Slavery didn't just enrich the South, but also drove the industrial boom in the North.
The steady stream of large quantities of cotton was the lifeblood of textile mills in Massachusetts and Rhode Island, and generated wealth for the owners of those mills. By 1832, "Lowell consumed 100,000 days of enslaved people's labor every year," Baptist writes. "And as enslaved hands made pounds of cotton more efficiently than free ones, dropping the inflation-adjusted price of cotton delivered to the US and British textile mills by 60 percent between 1790 and 1860, the whipping-machine was freeing up millions of dollars for the Boston Associates."
Slavery in the South was also instrumental in changing the demographic face of the North, as Europeans streamed in to work in the region's factories. "Outside of the cotton ports, jobs were scarce for immigrants in the slave states during the 1840s, and they had no desire to compete with workers driven by the whipping-machine," Baptist explains. "The immigrants' choice to move to the North had significant demographic impact, raising the northern population from 7.1 million in 1830 to 10 million in 1840, and then to over 14 million by 1850. In the same period, the South grew much more slowly, from 5.7 million in 1830 to almost 9 million."
4) Slavery wasn't showing any signs of slowing down economically by the time the Civil War came around.
Here's Baptist:
In the 1850s, southern production of cotton doubled from 2 million to 4 million bales, with no sign of either slowing down or quenching the industrial West's thirst for raw materials. The world's consumption of cotton grew from 1.5 billion to 2.5 billion pounds, and at the end of the decade the hands of US fields were still picking two-thirds of all of it, and almost all of that which went to Western Europe's factories. By 1860, the eight wealthiest states in the United States, ranked by wealth per white person, were South Carolina, Mississippi, Louisiana, Georgia, Connecticut, Alabama, Florida, and Texas -- seven states created by cotton's march west and south, plus one that, as the most industrialized state in the Union, profited disproportionately from the gearing of northern factory equipment to the southwestern whipping machine.

 

 
And it provided the basis for the creation of sophisticated financial products: slave-backed bonds that Baptist says were "remarkably similar to the securitized bonds, backed by mortgages on US homes, that attracted investors from around the globe to US financial markets from the 1980s until the economic collapse of 2008."
Slave-backed bonds "generated revenue for investors from enslavers' repayments of mortgages on enslaved people," Baptist writes. "This meant that investors around the world would share in revenues made by hands in the field. Thus, in effect, even as Britain was liberating the slaves of its empire, a British bank could now sell an investor a completely commodified slave: not a particular individual who could die or run away, but a bond that was the right to a one-slave-sized slice of a pie made from the income of thousands of slaves."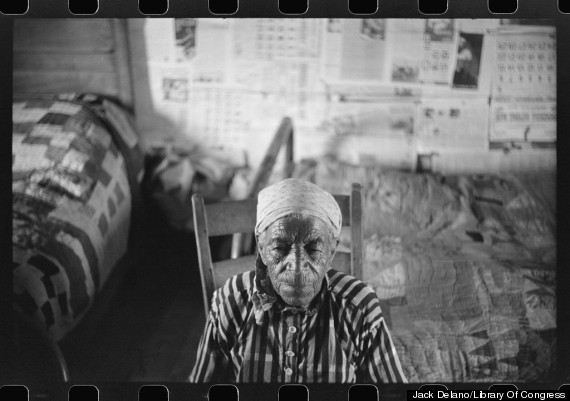 A formerly enslaved woman, photographed on a farm near Greensboro, Alabama in 1941.
5) The South seceded to guarantee the expansion of slavery.
There are many competing explanations for what moved the South to secede. Baptist argues that the main driving reason was an economic one: slavery had to keep expanding to remain profitable, and Southern politicians wanted to ensure that new western states would be slave-owning ones. "Ever since the end of the Civil War, Confederate apologists have put out the lie that the southern states seceded and southerners fought to defend an abstract constitutional principle of 'state's rights.' That falsehood attempts to sanitize the past," Baptist writes. At every Democratic party national convention, "participants made it explicit: they were seceding because they thought secession would protect the future of slavery."
So why is it important to revisit this history now, nearly 150 years after slavery ended?
Baptist argues that our understanding -- or misunderstanding -- of slavery has policy implications for the present. (In that way, the book is complementary reading to Ta-Nehisi Coates' much talked-about Case For Reparations). "If slavery was outside of US history, for instance -- if indeed it was a drag and not a rocket booster to American economic growth -- then slavery was not implicated in US growth, success, power and wealth," Baptist writes. "Therefore none of the massive quantities of wealth and treasure piled by that economic growth is owed to African Americans." Anyone who believes that, his book aims to show, really hasn't heard the half of it.
An important person who has died you probably never heard of- She worked hard as an Activist!
In Memory of Those We've Lost
Each year on November 20th, we come together with our communities in the U.S. and around the globe for Transgender Day of Remembrance to celebrate the courage and resilience of those who have been murdered because of transphobia and hatred.
Photo taken by Kelebogile Ntladi on behalf of Iranti-Org
Today many of our grantee partners have organized commemorations and celebration events. Transgender and Intersex Africa (TIA) and Iranti-Org are two in South Africa who hosted a day of affirmation and celebration and renewed a mandate to ensure the government commits to increased services and policy changes for trans persons. 200 people took time to be part of the day, and one of the activists commemorated was Leslie Feinberg, who died on November 15th.
Astraea joins Iranti-Org and TIA in remembering the legacy of a groundbreaking activist for trans* liberation and social justice. A fierce outspoken advocate for trans* rights, Leslie drew sharp attention to "anti-racist white, working-class, secular Jewish, transgender, lesbian, female, revolutionary communist" issues. Zhe will be remembered for hir novelsStone Butch Blues and Transgender Liberation, editing the communist Workers Worldnewspaper, mobilizing against the KKK in Atlanta and defending Buffalo, NY from anti-choicers. "Remember me as a revolutionary communist." were hir last words, as reported in an obituary by Feinberg's partner of 22 years, activist and poet Minnie Bruce Pratt.
The 1993 Lesbian Writer's Fund Awards Gala (L-R): Cheryl Clarke, Leslie Feinberg, Minnie Bruce Pratt, event emcee Karen Williams, and Cheryl Neal Reed.
Today, on Trans* Day of Remembrance, we stand in solidarity with trans* folks around the world and recommit ourselves to supporting struggles for gender, racial and economic justice for all. We also recognize the impact Leslie had on our lives and the lives of many of our grantee partners. To honor hir wide-reaching legacy we share a few stories from grantee partners and friends who recount the life changing impact zhe had on us as activists, as lovers, as friends and comrades.
Mauro Cabral, Co-Director, Global Action for Trans* Equality, Argentina
"I met Leslie Feinberg in the mid nineties, when their name represented a poetic and political discourse among lesbians and trans men. Apart from being a benchmark literary figure, Feinberg's work engaged with themes of solidarity, love, friendship, and hope. Leslie Feinberg wasn't just a popular North American writer to us, but someone who instigated a constellation of emotions that impacted our ways of resisting, speaking, feeling, and writing about our identities. Leslie was one of the key authors we would incorporate into our work and was someone who ignited passion in us about our lives. With Leslie's death, I feel a piece of the world has died, but of course they have left us with the legacy of a shared struggle to change the world."


Liesl Theron - founder of Gender DynamiX, South Africa

"It is obviously impossible for me to speak for South Africans, or for any people in the global South, I can really just speak for myself. Both early publications of Leslie Feinberg's Stone Butch Blues and Trans Liberation - Beyond Pink or Blue were potentially the two most read books in counties where there were not many/any other trans/lesbian/queer publications available. They both became most influential to many, many trans* and lesbian people. They were read in shared community libraries, queer book clubs and disseminated far beyond activist circles because they covered so many intersecting struggles. They became important to many activists and struggle lives, ideologies and formations. I am yet to meet or know of a trans activist who is so widely read....Trans Liberation, which is the more political of the two, is written in an easy-to-read English. People who are not academic scholars can easily access it.

A great person, with sterling analytical mind left us."
To find Transgender Day of Remembrance events in your community, visit the International Transgender Day of Remembrance website.
To learn more about International Day of Action Against Trans Depathologization, visit Stop Trans Pathologization.
Astraea is the world's only foundation solely dedicated to supporting LGBTI organizations in the U.S. and internationally. Astraea prioritizes lesbian- and trans-led communities of color and organizations doing multiracial, anti-racist work. We believe that social change results from the collective action of people working together. As a public foundation, we value contributions of all sizes because we know that together we can make a bigger impact than any one of us can alone.