Volunteer Opportunities Galore!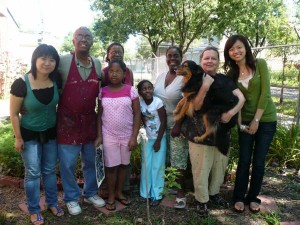 Volunteer and Internship Opportunities
Chicago Urban Art Retreat Center is all volunteer and always looking for help. We welcome all of you who are interested to volunteer or intern!
We can get you set up for a Volunteer Orientation to get you started. Please RSVP for an Orientation on a Saturday at noon. Send an email to contact@urbanartretreat.com    Make sure it is a date that will work for you since we prefer not to re-schedule. Since our staff is comprised of volunteers, it is important that you be able to make a commitment; whether you plan to work in the office once a week for 3 hours, or help create sculptures once a month, or distribute fliers twice a week for 2 hrs each time. We need you to show up, be punctual, and do a good job. We need to be able to depend on each other. We need you to do what you say you will do. Even if you cannot come to our site, if you have a computer at home- you can help from your computer! Become a virtual work volunteer from home!
Please RSVP the date you wish to attend an orientation and we will confirm your appt. Email us at: contact@urbanartretreat.com because the opportunities are endless.
 Help with building a sign? We can use your help! No experience needed!
Chicago Urban Art Retreat Center has need of Volunteers to help us achieve our goals for programming.
Would you like to help with any of the following?
During August & September, help plan & organize our Youth program
help work in our garden and the Peace Park across the street
follow up on leads to obtain donated supplies for our non-profit organization
distribute info. about our organization in our area & engage businesses in a sponsorship program to support us
place ads & announcements, attend outreach festivals etc. to reach potentials supporters, program participants, etc.
help maintain and keep our website up to date, add photos, etc. 
office help, answer phone, email mailers, answer door, file papers, etc.
search for a donated storefront in this area for an art gallery & art studio for our non-profit organization & locate volunteers to staff it!
help work on sculptures paying homage to African American heroes made from recycled materials and cement!
scrounge for recycled materials used to create sculptures by car or by wheel barrel (metal, cement, glass, etc.)
help create an art district nearby- our community program!
help create a new Artists Network- support artists!
You can work on a Fundraiser event, with Children, or assist in helping CUARC with a home makeover for different areas of the building. You can work with the Women's Residence on the 2nd floor and gain valuable organization and management skills. Perhaps you would like to be the Entertainment at an CUARC event? Maybe you would like to help with publicity? What about office duties or mural painting?
Maybe you would like to help with Gardening chores, distributing flyers, reaching out to people in the neighborhood we are located in, publicizing activities, or offering a workshop? Please contact us for more info! Help children make art, learn about music, put on a play, write poetry, and enjoy dance! Maybe help in the art gallery? Help recruit artists for upcoming art shows?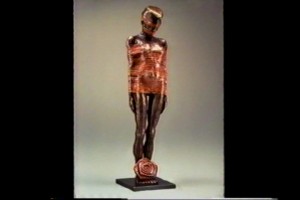 Peace Park projects such as creating outdoor sculptures and pathways!
If you are interested, just let us know. Dates for working on the peace parks will be announced! contact@urbanartretreat.com
get on the email list!