Stories of Violence by Area Youth:
Current youth program consists of winter art sessions and learning about recycling, reusing, reducing waste. Children 7-11 are learning all about how to recycle and why we should recycle. They are also learning how to present themselves in a positive way. In the spring, we hope they will know everything about recycling, and will give presentations on recycling to-  schools, organizations, and area residents door to door.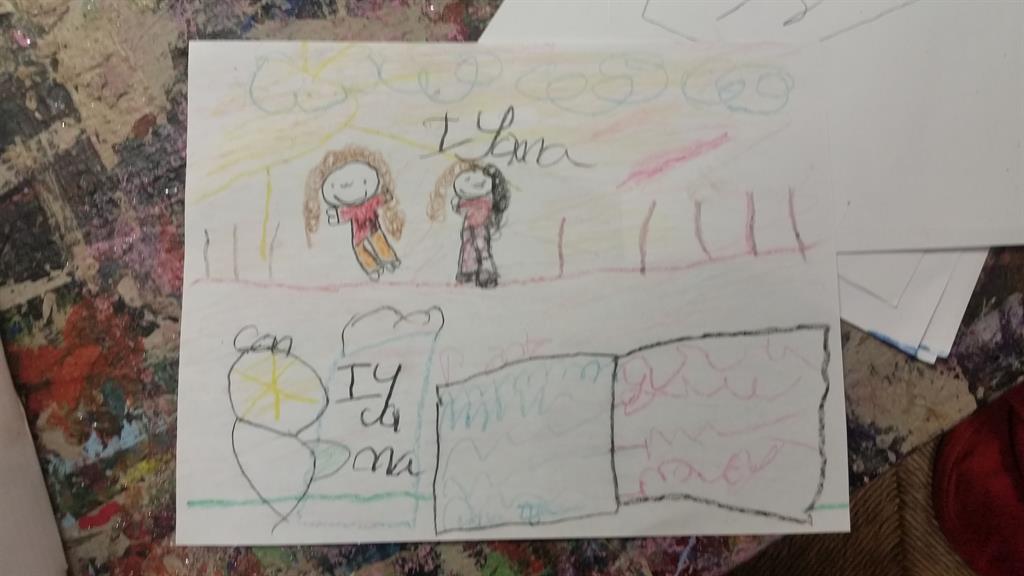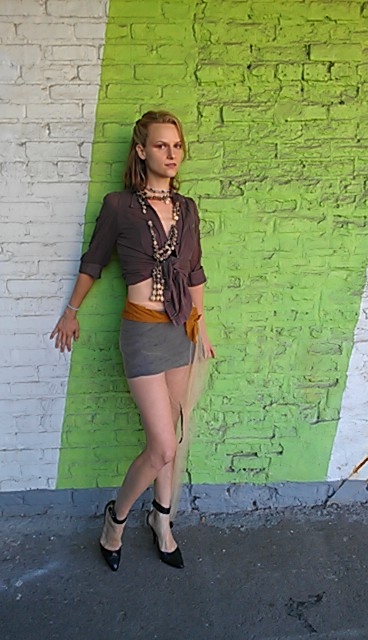 YOUTH for 
PEACE 
each year there is a youth fashion show
Since it's inception in 1984, CUARC has been providing hope and inspiration to the various communities.
Our open-minded environment promotes non-violence through ART & DISCUSSION programs.
It is our hope that through these programs (such as the youth for Peace Fashion Event) we at CUARC will be able to spread our peaceful message, and will encourage people to examine how sexism, racism, homophobia and other "isms" effect our lives.
We also hope to empower youth to serve their community for change. CUARC believes that art in all forms can be a vehicle for and the catalyst of change toward the elimination of oppression.
Chicago Urban Art Retreat Center is
celebrating youth advocating for peace
with the our program series featuring adult and children's programming, peace walks, a neighborhood wide peace parks project, and two seasonal events; one a street event at our site at end of August, 
and another
at off-site 
venue at end of September.
The August event is a
Back to School Street Festival
at which youth and adults are invited to come together and share their talents (music, writing, dance, acting, etc.) on last Saturday in August.
The other, a culminating event, is a youth fashion show event: 
Youth for Peace Fashion Event 
takes place on last Saturday in September
.
The FREE Peace Fashion Event features a fashion show in which youth groups around Chicago  model their self-created peace fashions. In addition we present a conversation about peace in our communities and what we can do as a collective force to continue spreading peace in our city.
We look forward to hearing from you and seeing you at our upcoming events!
RSVP
–
Fashion Workshops 
Join us for
free workshops
to create fashions that promote peace. Fabric, sewing materials, and paints will be available & you are also encouraged to bring your own materials if you have some you would like to use. Contact us to

find out when you can come and create fashions about peace

.
Peace Walks- easy, fun, and short walks for peace!
Dedicated to peace-building! Children and adults from everywhere are welcome to walk with us to promote peace, happiness, & safety. Contact us to find out when the next peace walk will happen!
Peace Parks Projects and Creating Peace Sculptures
We are acquiring vacant lots in North Lawndale and transforming them into peace parks with peace sculptures and life size sculptures of African American heroes.
One way we are involving youth is via our "puzzle mural" project to go 

into

 each peace park!
Children paint portraits of African American heroes on various size wood pieces and these are attached to a large free standing mural. Up to 400 of these portraits may be included in each "puzzle mural".  

Any youth group who would like to paint the portraits and be included may contact us for a workshop at their location!
Want to help

with sculptures, landscaping, organizing, real estate, publicity, party planning?
                                                      Contact u
s.  
A project completely accomplished by volunteer
s!
Fashion Design Ideas
How to make a:    Fashion vest
1. Lay out fabric of any kind (prefer thick) and have the model lay on top of it.
2. Trace around the model's torso and shoulders (do this twice)leave extra seam room
3. Cut out the 2 pieces.
4. Leave one whole (this will be the back) and cut the other one down the middle. Cut a hole for the head- not too big, can always make it bigger later.
5. Attach the cut piece to the whole piece with thread leaving a hole for the arms on each side.
6. Decorate with acrylic paint.


Braided T-shirt headband
1. Cut three 1 inch strips of fabric from the T-shirt
2. Align the pieces and tie a knot at one end
3. Braid pieces together to desired length (varies by head circumference)
4. Tie a knot to hold braid in place
5. Drape it around your head and tie two ends together!


Tie-dye shorts (can also be done with t-shirts)
1. Take a pair of khaki or white shorts
2. Purchase a tie-dye kit (or look up making your own tie-dye online).
3. Soak shirt in soda ash/dye fixer mixture before tie-dyeing.
4. Bundle up using rubber bans – folding/
5. Tie Dye! (Be careful about mixing too many colors/mixing together complementary colors that make brown (i.e. red and green, purple and yellow, or blue and orange)
6. Place into Ziploc bag and let stand for a day or so.
7. If you want to, you can use fabric paint to paint a design onto your t-shirt after it has been tie-dyed.


T-shirt scarf (http://le-amour-propre.blogspot.com/2012/03/diy-t-shirt-scarf.html)
1. Cut the bottom hem off of the shirt and set aside for later.
2. Cut the shirt into 1-inch strips (all the way up to the armpit)
3. Gather all the cut strips and start stretching the fabric
(the more you stretch the more the fabric will curl in on itself)